The role of coaches at the district and school levels is multifaceted and complex. Among their many roles, coaches support and facilitate educator learning teams; model and co-teach lessons; provide feedback and reflection opportunities for teachers; research curricular materials to support instruction, and collaborate with the leadership team on strategic efforts.
Now that we are working and leading in a virtual environment, join us for an exploration of how coaches are traversing the challenges of distance professional learning, and remaining connected to the teachers they support.
Participants will:
Learn strategies and gain tools for supporting teachers in a virtual environment;
Address growth and development strategies for coaches; and
Share questions and advice among a community of learners.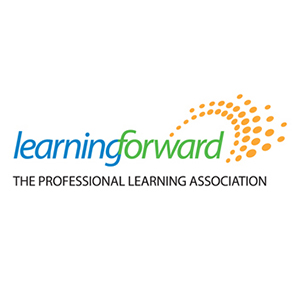 Learning Forward is the only professional association devoted exclusively to those who work in educator professional development. We help our members plan, implement, and measure high-quality professional learning so they can achieve success with their systems, schools, and students.
Additional resources:
Presenters
Joellen Killion, Senior Advisor to Learning Forward
Killion is a senior advisor to Learning Forward and served for many years as the association's deputy executive director. As senior advisor, she leads initiatives related to the link between professional development and student learning. She led the most recent revision of the Standards for Professional Learning, and has extensive experience in planning, design, implementation, and evaluation of professional learning at the school, system, and state/provincial levels. She works with coaches, principals, district and state leaders to support understanding and embedding standards-based professional learning in a system. The author or co-author of numerous books, her most recent book, published in 2015, is The Feedback Process: Transforming Feedback for Professional Learning. Her other books include Coaching Matters (with Cindy Harrison, Chris Bryan, and Heather Clifton); Assessing Impact: Evaluating Staff Development; Taking the Lead: New Roles for Teachers and School-Based Coaches (with Cindy Harrison); Becoming a Learning School (with Patricia Roy), and others.
Courtney Simpson, Instructional Coach, Gwinnett County Public Schools (GA)
Simpson is an instructional coach and positive behavior interventions and supports coach at Lilburn Elementary school. As an instructional coach, she facilitates professional development and collaborative learning teams. She engages in individual coaching cycles and focuses on continued quality improvement for her school. As a Positive Behavior Interventions and Supports coach, she works within the framework of positive behavior interventions to create a culture and climate at her school that is conducive to high levels of student achievement. Simpson has facilitated district-level professional developments and presented at Georgia Positive Behavior Interventions and Supports conferences. She has a Master's degree in Early Childhood Education and a Specialist degree in Curriculum and Instruction; she is certified to teach gifted and ESOL students. Courtney has been a student, teacher, and now an instructional leader in Gwinnett County Public Schools.
Ebony Flott, Instructional Coach, Gwinnett County Public Schools (GA)
Ebony Flott is an instructional coach at Lilburn Elementary School in Gwinnett County, Georgia. As an instructional coach, she partners with teachers in grades 3-5, supports collaborative learning teams, and designs and delivers job-embedded professional learning. Additionally, she serves on school, cluster, and district instructional leadership teams. She has an Education Specialist's degree in curriculum and instruction plus teaching endorsements in Gifted and ESOL. Her teaching and coaching experience spans grades 2-5 and includes all subjects.
Melissa Cournia, Instructional Coach, Bismarck Public Schools (ND)
Cournia is an instructional coach and reading intervention teacher at Bismarck High School. As an instructional coach, she provides one-on-one coaching, supports professional learning communities, and designs and facilitates professional learning. In addition, she serves on school, district, and state leadership teams. Cournia assisted in the development of her district's secondary literacy cohort and North Dakota's literacy plan. She has facilitated the work of school improvement committees and district problem-solving teams. She is Nationally Board Certified and has a Master's degree in middle-level education; her teaching experience ranges across math and literacy grades 6-12. Further professional experience includes teaching, coaching, and professional development positions at the Red River Valley Writing Project and the International Music Camp.
Michelle Torres, Instructional Coach, Long Beach Unified School District (CA)
Torres is currently a K-5 District Math Coach in the Office of Curriculum, Instruction and Professional Development in Long Beach Unified School District, the fourth largest in California.  As an instructional coach, she trains teachers and administrators by providing professional development in high quality classroom practices as well as the elements of pedagogy desired across all LBUSD classrooms.  Michelle is strategically partnered with high need school sites, and she builds effective instructional teams that embody a culture of collective efficacy, with a focus on closing the achievement gap.  She has played a vital role in developing K-5 math curricula, served on a department Design Thinking team, co-facilitated K-12 coaching support, while also serving on LBUSD's Teacher Leader Coaching Program, ELL Leadership Team, and SEL Steering Committee. Michelle has a Master's degree in Curriculum & Instruction and a Preliminary Administrative Credential. Prior to coaching for the district level, Michelle spent 18 years as an upper-grade elementary teacher where she continued to be a teacher leader. Michelle is rooted in the belief that "all means all," has a commitment to be a lead learner, and desires to share her passion with her community.