During the last few weeks, teaching and learning have dramatically changed in schools and districts across the country. Superintendents, principals, and other leaders on the front lines are making decisions that impact teachers, support staff, parents, and students. Although the path isn't always clear, choices have to be made quickly.
Join us as we hear national, district, and school-level leaders describe how they are working hard to ensure teaching and learning continues.
Participants will:
Better understand the types of challenges district and building leaders are facing as well as the strategies leaders are employing to overcome them;
Explore the resources leaders are using to address the current crisis and support teaching and learning in their systems; and
Understand strategies leaders are using to support the "non-educational" needs of their teachers, support staff, and students.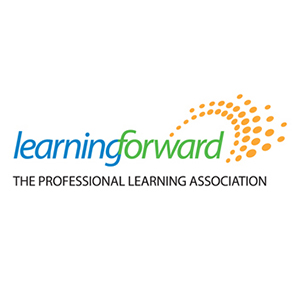 Learning Forward is the only professional association devoted exclusively to those who work in educator professional development. We help our members plan, implement, and measure high-quality professional learning so they can achieve success with their systems, schools, and students.
Log in below or join to access additional webinar resources and slides. Beverly Hutton, Deputy Executive Director, NASSP Programs and Services
Hutton has 20+ years of school leadership experience including positions as an assistant principal, principal and central office administrator. With more than 30 years of education experience in New Jersey, a state marked by its broad diversity of school district types, ranging from rural, to urban, to suburban, she uses her experiences and expertise to represent and support the stakeholders that NASSP represents on the national level. Hutton served as the co-chair of the writing committee for the Professional Standards for Educational Leaders, and currently serves on American University's Advisory Board of the Center for Postsecondary Readiness and Success. She also serves on the Education Advisory Committee for K12; the nation's leading online public education provider.
Katherine Eska, Principal, North Dallas High School
Eska is the principal of North Dallas High School in the Dallas Independent School District and has served in this role since 2017. As principal, she has launched an Early College High School P-Tech Academy and the high school offers certifications through 3 NAF Academies. During the COVID-19 crisis, her leadership in making virtual learning accessible for her students and teachers has served as an exemplar for other schools in the district. Prior to North Dallas High School, Eska was the principal of Arthur Kramer Elementary School.  She began her career as a high school mathematics teacher. Eska has a BBA in finance from Notre Dame and a master's degree in education from Harvard University.
Mary Elizabeth A. Davis, Superintendent, Henry County Schools
Davis currently serves as the Superintendent in Henry County Schools located in the metro-region of Atlanta, Georgia. Henry County is currently the 9th largest district in the State of Georgia serving more than 42,000 students in 52 schools. Over the past three years, state accountability metrics for Henry County Schools have increased 11 points, all schools with an "F" distinction have improved to passing, the district has restored several "A" rated schools, and school climate ratings have increased. Prior to joining the Henry County community, Davis was the Chief Academic Officer for the Cobb County School District in Marietta, Georgia; the 23rd largest school district in the United States.