Thank you for your interest in the Learning Forward Academy. Learning Forward is excited to announce that the next Academy cohort is now forming! Becoming a member of the 2024 Academy will provide you with the opportunity to be on the ground floor of the newly revised Standards for Professional Learning that will be released in Spring 2022. The Learning Forward Academy is a great way to increase your capacity as an educator and leader in the ever-changing landscape of education. Along with colleagues from around the world, you will dive deep and align your problem of practice to cutting-edge, equity-centered professional learning standards that incorporate evidence from research and practice about critical topics for educators, including culturally sustaining instruction, social and emotional learning, and personalized learning.
Scholarships available through the Learning Forward Foundation.
Applications for the Class of 2025 are coming soon!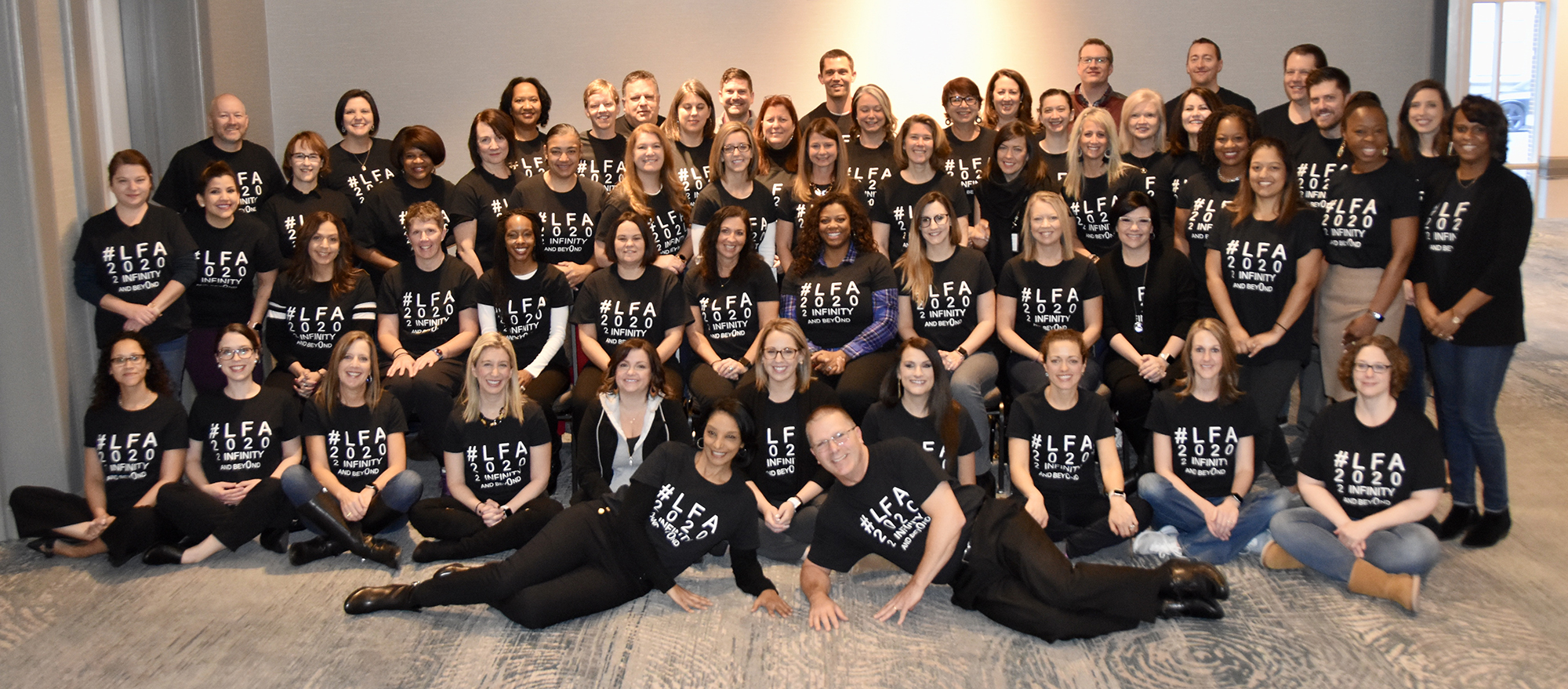 Solve your biggest challenges.

Transform yourself and your organization.

Get results for ALL students.
The Learning Forward Academy is Learning Forward's flagship deep learning experience. With a rich history that spans 20 years, the Academy has supported the problem-based learning of teachers, teacher-leaders, instructional coaches, principals, regional leaders, superintendents, and others whose jobs involve supporting the learning of other adults and students.
When you join the Academy, your learning journey is no longer a solo experience. Instead, you will spend 2 ½ years working with expert coaches and practitioners from around the world as you construct knowledge, improve your practice, create better learning conditions for your colleagues, and improve results for your students.
Is the Academy right for you?
The Academy is custom-built for each participant or team to match your needs.
Are you ready to:
Construct knowledge and develop strategies to overcome challenges and improve educator practice?
Join a vibrant and engaged learning community of fellow educators who are connected virtually and live.
Become the professional learning subject-matter expert for your organization
Implement professional learning in your environment that ultimately increases student achievement?
Engage fully during learning sessions and do the job-embedded homework?
If you answered yes to any of the above questions, Learning Forward's Academy is right for you.
Benefits to Academy participants
Share 2 1/2 years of learning with educators from around the world;
Experience team-based learning days for in-depth instruction and to build relationships and foster community;
Attend two Learning Forward Annual Conferences on us and be inspired by, and network with, industry experts and peers;
Participate and collaborate by phone and virtually to extend learning and for continuous process improvement;
Receive ongoing support from an experienced coach who is also an Academy graduate;
Gain access to resources, relationships and real results with a complimentary Learning Forward membership for three years—to advance your professional learning journey; and
Celebrate successful completion with a formal graduation at Learning Forward's Annual Conference.
Dates and tuition rates for the next Academy cohort, the Class of 2024
Tuition for the next Learning Forward Academy cohort is $4120 for the 2 1/2 year program includes team-based learning, web-based discussions, access to experienced coaches, registration for two Annual Conferences, formal graduation upon completion, and a three-year membership in Learning Forward. Academy members are responsible for their own travel and lodging costs during the Academy meetings.
Academy Class of 2024 team-based community learning days and graduation will be:
Session One: July 15-17, 2022, Minneapolis, MN
Session Two: Dec. 2-4, 2022, at our Annual Conference in Nashville, TN (annual conference registration included for Dec. 5-7)
Session Three: July 2023, location TBD
Session Four: Dec. 1-3, 2023, at our Annual Conference in Washington, DC (annual conference registration included for De. 4-6)
Session Five & Graduation: December 2024, location TBD
If you have any questions, please contact Shannon Bogle at shannon.bogle@learningforward.org or 972-421-0900 .
Application & scholarships
Academy members in action
Shannon Bogle


Director, Networks & Academy
800 E. Campbell Rd.
Suite 224
Richardson, TX 75081
Email Shannon
972-421-0900
See what participants are saying about Learning Forward's Academy
What are others saying about their Academy experience?
The Learning Forward Academy is "access." The Academy created opportunities to learn from research, practitioners, and organizations across the globe. The Academy provided the tools and "know how" to become architects of learning for adults and students and advocates for the quality of support needed to change practice. The Academy is part of a larger […]