Learning Forward Advocacy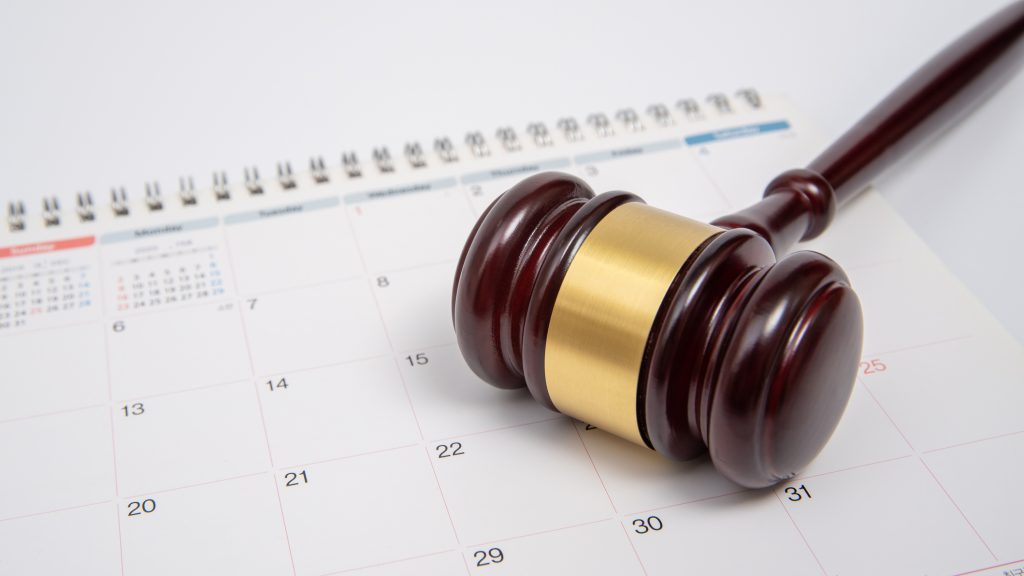 The last couple of weeks saw some progress on Capitol Hill, but mostly it was about pushing the spending battles off until December. At the end of September, the House and Senate came to agreement on a continuing resolution to temporarily fund the government and avoid a government shutdown. The resolution allows funding of the government at FY 2021 levels until December 3, at which time either FY 2022 appropriations will be completed or Congress will have to pass another bill to keep the government open.
On October 7, the Senate approved a short-term fix to allow the government to extend payments on its debt, also until December 3. The House is expected to approve the Senate's bill during the week of October 11. This Congressional action would temporarily avert the debt default that would have come around October 18 and staves off some of the major economic fallout that would occur if the United States didn't raise the debt ceiling. However, it is not the long-term fix on either front that is needed.
And, in the meantime, there has been no progress on passage of either the largely bi-partisan infrastructure bill ($1.2 trillion) or the strictly partisan budget reconciliation package ($3.5 trillion), both being shepherded by the Democrats in Congress in support of President Biden's agenda. The budget reconciliation bill, called the Build Back Better Act, contains a number of Learning Forward priorities, including funding to improve the pipeline for principals and school leaders and to ensure students and educators have adequate home broadband connections. The large House Democratic Progressive Caucus has made its support of the infrastructure bill contingent on the passage of the Build Back Better Act. The main stumbling block to passing Build Back Better Act is its price tag, with Senator Manchin (D-WV) and Sinema (D-AZ) seeking to lower the overall cost of the package. Until a deal can be clinched with those two Senators, House and Senate leadership and the White House, neither infrastructure nor Build Back Better can advance.
Learning Forward looks forward to keeping you apprised of progress, negotiations and roadblocks for all of these legislative activities. Check back to this website for regular updates.
In the meantime, what should the Learning Forward community focus on? It is time for us to shore up the foundations of our Title II advocacy with a focus on compiling evidence-based case studies on the effective use of professional learning. Stay tuned for the "Powered by Title II" campaign that we will launch in the next few weeks and be ready to help us make the case for why professional learning has never been more critical. More information coming soon!
Evidence, evidence, evidence
Evidence of impact is not optional. From your ESSA plans to Title II to talking with your district superintendent, everyone wants to know when professional development is making an impact and how you know. Learning Forward is here to help. We invite you to join your peers from across the U.S. to share your successes here.
Tell us what Title II funds in your school or district, and most important, what outcomes you see as a result. Outcomes might include improved graduation rates or assessment scores, improvements for specific populations of students, or other indicators that students are experiencing more meaningful learning.
ESSA Toolkits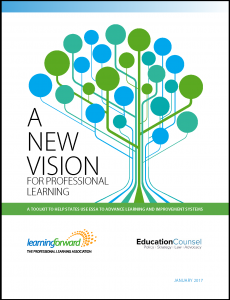 A New Vision For Professional Learning: A Toolkit to Help
States Use ESSA to Advance Learning and ImprovementSystems. This toolkit helps leaders leverage professional learning as
an essential tool in overcoming systemic inequities and guaranteeing
excellence for all.
Agents for Learning Toolkit: A Guide to Amplifying Teacher
Voice and Stakeholder Engagement. This toolkit suggests ways to cultivate teacher voice and agency in policy decisions and the implementation of professional learning.
Webinar series: Speak up for Title II
Learning Forward hosted a series of advocacy webinars designed to help educators build their advocacy skills. Each free webinar provides background information, the legislative status of Title II, and offers practical steps for how you can engage in this critical fight.
If you have been watching the news lately, you know that there is a lot happening – or not happening – on Capitol Hill. There are several big things that are being debated. These include: House and Senate working together to pass a continuing resolution (CR) to temporarily fund the government and avoid a government […]
Read more

→
By |
The $3.5 trillion Budget Reconciliation Act, which may contain hundreds of billions of dollars for Biden Administration priorities like free community college, free pre-K, and teacher preparation programs, is beginning to move more quickly down the path to enactment. This week, the full House of Representatives approved a Budget Reconciliation bill that establishes the topline […]
Read more

→
Learning Forward Advocacy
I love the emphasis on advocacy for our field – the sample templates Learning Forward shares to communicate with state reps regarding policy, the up-to-date info about policy and legislation that could impact our field. I also really appreciate that Learning Forward is the standard-bearer for professional learning standards and provides a framework that supports calibrated understanding of […]
The policy updates are, for me, one of the most valuable assets of Learning Forward.
Join our Affiliate community
Stay apprised of federal and state activities and be part of our inner circle of policy advocates.