Learning Forward's community of educators speaks up for policies that strengthen the field of professional learning.
Action alert: Sign our petition. We call on local, state, and federal governments to appropriately devote substantial resources towards four critical education priorities. Learn more here.
Learning Forward Professional Services
Our high-impact professional services provide school and system leaders with the tools to transform professional learning, increase educator capacity, and improve student achievement.
Educators around the world use Learning Forward's Standards for Professional Learning.
Learning Forward is seeking input from practitioners, policymakers, and stakeholders on draft revised Standards for Professional Learning. Learn more.
We build educators' knowledge and skills to lead and sustain highly effective professional learning.
Our members learn how to leverage professional learning to ensure every student has an equal opportunity to learn at high levels.
Excellent educators are made, not born, and it takes a system-wide approach to build the workforce. This issue examines how to build a strong, diverse pipeline from pre-service and induction to expert practice and leadership. It highlights the roles of K-12 systems, higher education, government, and non-profit organizations.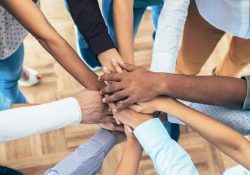 Even with hope for the new year still fresh, many educators and students have been traumatized by the events of this week in the U.S. Capitol. Teachers and other school staff – already carrying the heavy burdens of educating during ...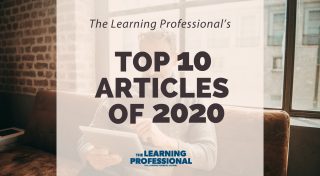 At this time last year, when we were planning 2020's issues of The Learning Professional, we never could have predicted that the most popular articles of the next year would have titles like "Professional learning in a pandemic" and "Long ...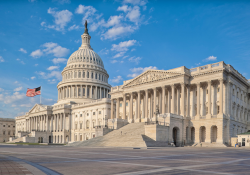 Congress wrapped-up its session just before midnight on December 21 by approving two large funding packages – one covering annual appropriations for fiscal year 2021 and another being the first significant COVID-19 relief bill since the CARES Act passed last ...
January 28, 2021, 3 – 4:00 P.M. Eastern
Join us for this important webinar as instructional coaches and mentors share how their practice has amplified and changed and what they are looking forward to keeping and changing going forward.
February 4, 2021, 3 – 4:00 P.M.
Attend this webinar to learn how schools and systems ensure teachers experience the instruction their students experience so they change their instructional practices, leading to better student outcomes.
In this webinar, panelists will share strategies for engaging young children (Pre-K to grade 3) and their families during these challenging times to lay the foundation for long-term success.
We equip leaders at all levels with the tools to meet educator and student learning needs head-on. Let us work with your schools and systems to provide professional learning support for teachers, coaches, and leaders. 
We are now offering high-quality professional learning you've come to expect from Learning Forward in a virtual learning environment. Our virtual services help teacher leaders, coaches, mentors, and school leaders lead and facilitate virtual professional learning that reflects best practices in both adult learning and online learning.
Standards for Professional Learning
Standards for Professional Learning outline the characteristics of professional learning that leads to effective teaching practices, supportive leadership, and improved students results. Through the Standard for Professional Learning, Learning Forward leads the field in understanding what links professional learning to improved student achievement.
Learning Forward requests your input on draft revised Standards for Professional Learning. Perspectives from practitioners, policymakers, and stakeholders are essential to ensuring revised Standards for Professional Learning support critical improvements to policy and practice. Learn more here.
Our members get exclusive access to journals, member discounts in our bookstore, special pricing for all of our events, networking with other learning professionals, and more.
Join the only organization focused solely on supporting you as a leader of professional learning.
Sign up here for our monthly Connect newsletter.
Stay on top of what new in the world of professional learning, including news, events, and advocacy.
Explore more collaboration opportunities
Coaching Matters, Second Edition
An essential text for those who want to develop effective coaches, increase student achievement, and lead change. Learn more