Online Course: Implementing a Coaching Cycle
Annual Conference
2023 Annual Conference
Washington, DC | #LearnFwd23
Dec. 3-6, 2023
Register soon before it sells out!
Bring Us to You
Learning Forward Professional Services
Our high-impact professional services provide school and system leaders with the tools to transform professional learning, increase educator capacity, and improve student achievement.
Standards for Professional Learning
Standards for Professional Learning offer educators the latest knowledge and insights to design, implement, and sustain high-quality professional learning.
Advocacy & Policy
Learning Forward is bringing our community of educators together to speak up for policies that strengthen the field of professional learning.
August 2023
Prioritizing professional learning time is an investment in educators and the students they teach. This issue explores a variety of strategies, tools, and mindsets to make every minute count.
(more…)
The school year is beginning for the 53 million U.S. students enrolled in elementary and secondary public schools. The families of those children want their kids to be cared for and educated as the unique individuals they are, regardless of ...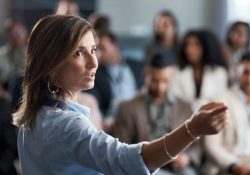 Principals play a crucial role in student achievement and school success (Grissom, 2021), yet can experience "ad hoc" professional learning that has little connection to strengthening the skills they need to be effective leaders. Fortunately, thanks to decades of research, ...
Congress returned from its August recess and faces a mountain of work. Its first task will be to pass a continuing resolution, a temporary spending measure that will keep the government operating beyond October 1 when the new fiscal year ...
This policy briefing is a special convening of education leaders representing superintendents, principals, teachers, and the U.S. Department of Education to talk about how professional learning is critical to retain teachers, intensify academic recovery, and meet the needs of all ...
We equip leaders at all levels with the tools to meet educator and student learning needs head-on. Let us work with your schools and systems to provide professional learning support for teachers, coaches, and leaders.
Our members get exclusive access to journals, member discounts in our bookstore, special pricing for all of our events, networking with other learning professionals, and more.
Join the only organization focused solely on supporting you as a leader of professional learning.
Sign up here for our monthly Connect newsletter.
Stay on top of what new in the world of professional learning, including news, events, and advocacy.
Explore more collaboration opportunities