Learning Forward Partnerships
Learning Forward would like to thank the following organizations for their generous support in promoting professional learning to advance student achievement.
Bill & Melinda Gates Foundation
Guided by the belief that every life has equal value, the Bill & Melinda Gates Foundation works to help all people lead healthy, productive lives. In developing countries, it focuses on improving people\'s health and giving them the chance to lift themselves out of hunger and extreme poverty. In the United States, it seeks to ensure that all people-especially those with the fewest resources-have access to the opportunities they need to succeed in school and life. Based in Seattle, Washington, the foundation is led by CEO Dr. Susan Desmond-Hellmann and Co-chair William H. Gates Sr., under the direction of Bill and Melinda Gates and Warren Buffett. The Bill & Melinda Gates Foundation supports Learning Forward to amplify the work of its grantees and partners that are creating effective innovations in professional learning, along with the PD Brain Trust in its effort to redesign professional learning systems
---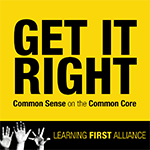 Get It Right: Common Sense on the Common Core campaign from the Learning First Alliance
Get It Right: Common Sense on the Common Core campaign from the Learning First Alliance (LFA) supports efforts to share success stories and resources with educators, parents, and community leaders across the country to help them better understand and implement the Common Core State Standards in their local schools. As part of the Get It Right campaign, LFA is engaged in sharing the lessons from several key states that began Common Core implementation early.
---

Houston Endowment
Houston Endowment-a philanthropic foundation established by Jesse H. and Mary Gibbs Jones in 1937-improves life for the people of greater Houston through its grants to nonprofit organizations and educational institutions. The foundation donates approximately $75 million each year to organizations that support and promote arts and culture, education, the environment, health and human Services. Houston Endowment is supporting Learning Forward\'s Galveston County Learning Leaders initiative to offer participating superintendents and their leadership teams learning and support to build strong systems of professional learning in their districts.
---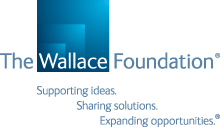 The Wallace Foundation
Based in New York City, The Wallace Foundation is a national philanthropy that seeks to improve learning and enrichment for disadvantaged children and foster the vitality of the arts for everyone. The foundation has an unusual approach: funding projects to test innovative ideas for solving important social problems, conducting research to find out what works and what doesn\'t and to fill key knowledge gaps - and then communicating the results to help others. The Wallace Foundation supports Learning Forward to enhance understanding of school and system leadership through the dissemination of information and development of resources for practitioners.
---
American Express
Information forthcoming.
---
Corwin
Corwin partners with Learning Forward through support of our Book Club, and as a long time conference sponsor. Corwin also sponsors the Shirley Hord Learning Team Award, which recognizes a school team that successfully implements the cycle of continuous learning for professional learning that results in student achievement.
---

School Improvement Network
School Improvement Network supports Learning Forward as a sponsor.
---

AdvancED
AdvancED is a non-profit, non-partisan organization that conducts rigorous, on-site external reviews of PreK-12 schools and school systems to ensure that all learners realize their full potential. Learning Forward is partnering with AdvancED to offer a Learning School Designation to its schools undergoing accreditation and seeking feedback and appropriate recognition for demonstrating the Standards for Professional Learning drive action and improvement in educator effectiveness and results for all students.
---
Center on Great Teachers and Leaders
Center on Great Teachers and Leaders (GTL Center) is dedicated to supporting state education leaders in their efforts to grow, respect, and retain great teachers and leaders for all students. Learning Forward has representation on its boards; disseminates its products; and collaborates in planning issues of concern to professional learning stakeholders.
---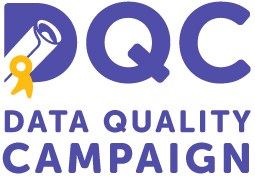 Data Quality Campaign
Data Quality Campaign supports state policymakers and other key leaders to promote the effective use of data to improve student achievement. As a partner, Learning Forward has committed to working independently and collaboratively to advance the effective use of high-quality education data to improve student achievement.
---
Knowledge Alliance
Knowledge Alliance is a non-profit, non-partisan organization focused on learning and applying what works to dramatically improve K-12 public education. Learning Forward supports its agenda for the greater use of research-based knowledge in education policy and practice at the federal, state, and local levels.
---

Learning First Alliance
Learning First Alliance, Executive Board, Washington, DC
---
National Alliance for Partnerships in Equity
National Alliance for Partnerships in Equity (NAPE) is a consortium of state and local agencies, corporations, and national organizations. Learning Forward collaborates with NAPE to achieve its mission of building educators\' capacity to implement effective solutions for increasing student access, educational equity, and workforce diversity.
---

National Center for Literacy in Education
National Center for Literacy in Education established a project among many stakeholders to celebrate the work of successful school teams across the country who are achieving remarkable results in advancing literacy learning, and to share what we learn with education policymakers. Learning Forward supports National Council for Teachers of English in its effort to establish NCLE.
---
National Forum for Middle School
The National Forum to Accelerate Middle-Grades Reform is an alliance of over 60 educators, researchers, national associations, and officers of professional organizations and foundations committed to promoting the academic performance and healthy development of young adolescents.
---

Nike School Innovation Fund
The Nike School Innovation Fund\'s mission is to fuel excellence in education through the power of innovation. Since 2007, Nike has partnered with school leaders in Oregon to engage students and support teachers to help all students realize their potential. The fund aims to increase the number of students who graduate on time and prepare all students to succeed in high school and beyond.
---
Southern Regional Education Board
SREB is conducting a multi-year study of how states are implementing their state college- and career-readiness standards. The Benchmarking College- and Career-Readiness Standards project builds on SREB\'s decades of experience tracking and reporting state progress in education. Learning Forward is contributing thought leadership and helping to disseminate the findings and resources.
---

USDOE Teach to Lead
USDOE Teach to Lead seeks to catalyze fundamental changes in the culture of schools and the culture of teaching so that teachers play a more central role in transforming teaching and learning, and in the development of policies that affect their work. Learning Forward is one of 74 organizations signed on to assist in advancing this agenda.