In a few short weeks, educators will begin to embark upon a new school year. While many of them will be veterans with tons of experience and expertise, it is likely the 2020-21 start to school will look and feel unlike any they have experienced in the past. Additionally, there will be others who are just starting their teaching career and will be equally anxious about the unknowns of a new school year during a pandemic. Welcoming five generations of educators (Generation Z, Millennials, Generation Xers, Baby boomers, and the Silent generation) into the workplace can be daunting under normal circumstances, so how exactly are leaders planning to engage and support the growth and development of all members of their faculty?
Participants will:
Learn strategies used by district and school leaders to create strong communities of support;
Examine tools and resources for onboarding all faculty members;
Garner ideas for best practices across multiple learning conditions (virtual, hybrid, face-to-face); and
Share questions and advice among a community of learners.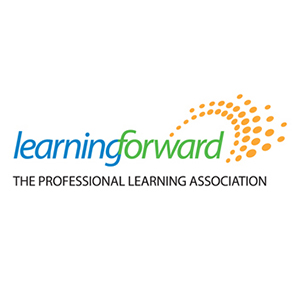 Learning Forward is the only professional association devoted exclusively to those who work in educator professional development. We help our members plan, implement, and measure high-quality professional learning so they can achieve success with their systems, schools, and students.
Log in below or join to access additional webinar resources and slides. Avé Tatum, Coordinator of Professional Learning, Clayton County Public Schools, GA
Avé Tatum has been in education for 20 years, teaching in her hometown of Detroit, Michigan, before relocating to Georgia in 2005, to teach for Clayton County Public Schools (CCPS). She has taught grades kindergarten through third. She has served as a district-level elementary English Language Arts facilitator, an instructional implementation specialist, and has served as coordinator of professional learning since 2015. In her role, she supervises the Clayton County Public Schools Teacher Academy of Preparation and Pedagogy (TAPP) Program, works with Clayton County Public Schools New Teacher Induction Program (NTIP), the Clayton County Public Schools Lead Mentors, and facilitates the Teacher Support and Coaching (TSC) Endorsement. Avé holds a Bachelor's degree in Elementary Education from the University of Michigan, a Masters degree in the Art of Teaching from Marygrove College, a Specialist degree in Educational Leadership from Georgia College, and is currently pursuing her doctoral degree through American College of Education. Tatum is part of the Learning Forward Academy Class of 2020 and, in February, was named to the board of Learning Forward Georgia.
Crystal Cooper, Principal, Gwinnett County Public Schools, GA
Prior to becoming a principal, Cooper worked as an assistant principal and literacy coach in Georgia. She taught grades 1-4 for seven years in Paterson, New Jersey and received Teacher of The Year recognition in 2004. She also served one year as a sabbatical reading coach for the New Jersey Board of Education. Crystal holds a bachelor's degree from William Paterson University, a Masters degree from The University of Georgia and a Specialist degree from the University of West Georgia. She recently completed her doctoral studies at the University of Georgia in 2018 in Educational Leadership. She is a former graduate of the Learning Forward Academy Class of 2018 and a current member of the Leadership Gwinnett Leadership Academy Class of 2021. Cooper continues to receive awards and accolades for her collaborative work over her 23 years in education. She enjoys supporting educational and community-based initiatives, while serving as an active member of various volunteer and leadership organizations.
Tara Isaacs, Director of Professional Development and Learning, Jefferson County Public Schools, KY
Prior to joining Jefferson County Public Schools, Tara Isaacs served as principal at a Title I school that moved student learning from the 43rd percentile to the 93rd percentile in two years. The school acquired a Distinguished Schools rating and was named a National Blue Ribbon School. Prior to her current role, Isaacs was an adjunct professor at Bellarmine University and an educator who assisted districts and schools with turnaround efforts for the Kentucky Department of Education. Additionally, Isaacs served as a district language arts & literacy specialist, assistant principal, and teacher across states and different school settings. As an unconventional classroom teacher, Isaacs was recognized multiple times with the Teacher Who Made a Difference Award and continues to connect with former students who have joined the ranks of the teaching profession. Her extensive curriculum, assessment, and instructional background paired with her more recent work in creative budgeting, systems management, professional learning policy, and teacher leadership are aimed at leveraging instructional shifts to educator practice to impact student learning, all of which are woven throughout success stories across her 25-year career.
Dustin Toth, Principal, Rock Hill High School, Prosper Independent School District, TX
Dustin Toth is a distinguished educator with over 15 years experience. Toth's commitment to the Rock Hill community is evidenced by his intentional inclusion of students throughout the entire process of "Building the Hill." The most notable is the development of the school's core values: Integrity, Creativity, Service, Excellence, Empathy, and Unity which form the acronym "ICSEEU" and promise that every student will be seen, heard and loved everyday. Toth began his career as teacher and coach in Wylie ISD, Texas after graduating from Texas A&M University. Upon completion of the educational leadership program at Dallas Baptist University, he held several leadership positions including administrative intern, assistant principal and principal (4 years).