The individual and collective call to action for advancing racial equity at all levels in our education system begins with equipping educators with anti-racist strategies and practices.
This webinar will focus on resources, strategies, and tangible ideas at the classroom, school, and district levels that all teachers and leaders can use for advancing and accelerating racial equity so that all students experience success.
Participants will:
Understand a racial equity framework that can be applied at the classroom, school, and district levels;
Learn about anti-racist strategies for improving educator practices to better support all students in a variety of settings (virtual, hybrid, and face-to-face) for the 2020-21 school year; and
Share questions and advice among a community of learners.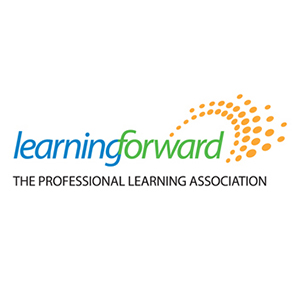 Learning Forward is the only professional association devoted exclusively to those who work in educator professional development. We help our members plan, implement, and measure high-quality professional learning so they can achieve success with their systems, schools, and students.
Log in below or join to access additional webinar resources and slides. Jill Harrison Berg, Ed.D. is a leadership coach, school improvement consultant, researcher and writer committed to maximizing the leadership potential of teachers. Berg is the author of Leading in Sync: Teacher Leaders and Principals Working Together for Student Learning (ASCD, 2018). Her monthly column, "Leading Together," in ASCD's Educational Leadership magazine aims to heighten leaders' attention to the complementary roles that teacher leaders and administrators must play in restructuring and re-culturing schools for equity and excellence.
Patricia (Pat) Payne is an Indianapolis native and began her employment with the Indianapolis Public Schools in 1962. She taught second grade until 1987 when she was appointed to design and direct the IPS Crispus Attucks Center, which comprised the Office of Multicultural Education and the Crispus Attucks Museum of African/African American History. Following retirement in 2014, she returned to IPS (30 days later) and transitioned to an IPS Administrator on Special Assignment. Presently, Pat directs the IPS Racial Equity Office and the Crispus Attucks Museum. She has served IPS for over 58 years. She attended IPS, kindergarten through 12th grade. She earned her Bachelor's Degree from Indiana University, Bloomington and her Master's Degree and Administrative License from IUPUI. In 1990, she received an Honorary Doctorate of Humane Letters from Martin University.
Charlie McGeehan is a humanities teacher and Philadelphia Federation of Teachers building representative at The U School in North Philadelphia, and a recipient of the 2018 Teaching Tolerance Award for Excellence in Teaching. Through the Caucus of Working Educators and Racial Justice Organizing Committee, he has been involved in the planning of the Black Lives Matter Week of Action since its inception in 2017. He is a founding member of Building Anti-Racist White Educators.