School systems across the country are grappling with reopening, reentry, and possible resurgence. There is pressure for schools to open online with equal pressure being applied to open in person. One option that seems to be a solution for some school systems is a hybrid model in which students would complete their studies both in-person (with reduced class sizes) and online.
Hear from district and school-based leaders about what this schedule might entail, how they will engage and meet the needs of students, how they are keeping parents informed, and how the last quarter of the last school year is informing this year's start. Also hear from a student leader as she shares her experience and the outcomes of a new Kentucky study looking at the impacts of COVID on Kentucky students.
In this webinar, presenters will:
Explore different hybrid schedules and understand potential opportunities and challenges;
Share strategies learned and applied in making decisions around hybrid models; and
Provide tools and resources for supporting teachers in a hybrid teaching and learning environment.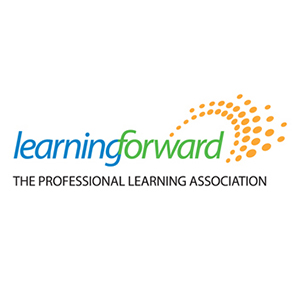 Learning Forward is the only professional association devoted exclusively to those who work in educator professional development. We help our members plan, implement, and measure high-quality professional learning so they can achieve success with their systems, schools, and students.
Log in below or join to access additional webinar resources and slides. Pedro Dones, Mathematics Teacher, Academy for Personal Leadership and Excellence, New York
Pedro Dones is a middle school mathematics teacher at the Academy for Personal Leadership and Excellence in the Bronx. Teaching in the same Bronx district where he attended school, Dones has a unique ability to relate to his students. During remote learning, Dones encourages colleagues to have a growth mindset and be creative in their efforts to reach students. He created a YouTube channel where his students can access math tutorials, which also allows him to maintain his connection with students, particularly by incorporating their favorite wrestling character into lessons.
Robert Lamkin, Curriculum Director, McComb School District, Mississippi
Robert Lamkin serves as the McComb School District's curriculum director under the leadership of Superintendent Cederick Ellis, Sr.  Prior to Lamkin's transition to the curriculum department, he served as the instructional lead-learner of McComb High School for nine years. Under his leadership, the high school's academic performance increased from an F rating to a C rating and continued to maintain academic growth during his tenure. In 2017, Lamkin was named Administrator of the Year for McComb School District.  He received awards for completing the National Institute of School Leadership Program and the American Association of School Administrators's Aspiring Superintendent Academy.
Mark McHugh, Principal, McClintock Middle School, Charlotte-Mecklenburg Schools, North Carolina
Mark McHugh served as principal at McClintock Middle School since 2016. McClintock is a Title 1, partial STEAM magnet school in Charlotte with over 1200 students. Prior to serving as principal at McClintock, McHugh served in Charlotte Mecklenburg Schools as an assistant principal at Community House MS, Dean of Students at Providence HS, and teacher at Myers Park HS. Graduate of CMS schools, North Carolina Teaching Fellow Scholar at Elon University and Charlotte-Mecklenburg Schools/Winthrop University Educational Leadership – Leaders for Tomorrow program.
Emanuelle Sippy, High School Senior, Student Voice Team Lead, The Prichard Committee, Kentucky
Emanuelle Sippy is a high school senior in Lexington, KY. She co-directs the Prichard Committee Student Voice Team, collaborates on the Education Justice Collective's Move School Forward Campaign, and organizes with Future Coalition.