Coordinating meaningful assessment approaches is among the top instructional challenges educators face in kicking off this highly unusual school year. Educators will need to take into account the mix of remote, in-person, and hybrid teaching that will occur in many contexts. At the same time, many educators and districts are likely to have less data from the end of the previous school year as they get to know new students. This webinar will explore strategies and considerations for assessing student learning effectively.
Participants will:
Learn about formative assessment strategies for both hybrid and remote learning contexts;
Consider how grading and assessment policies and systems may need to shift for the year; and
Discuss the range of student information and data that can inform instruction as the year progresses.
A snippet of the webinar: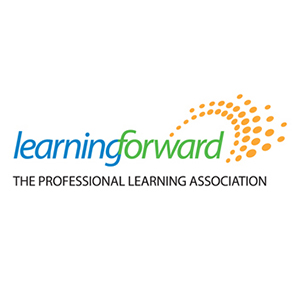 Learning Forward is the only professional association devoted exclusively to those who work in educator professional development. We help our members plan, implement, and measure high-quality professional learning so they can achieve success with their systems, schools, and students.
Log in below or join to access additional webinar resources and slides. Scott Marion, Executive Director, Center for Assessment
Scott Marion is the president and executive director of the National Center for the Improvement of Educational Assessment, which advises states, districts and legislators about assessment and accountability system. He is a national leader in designing innovative and comprehensive assessment systems to support instruction and accountability.
Katherine T. Smith, Coordinator of Assessment & Research, Lyons Township High School District 204
Katie Smith designs and administers district-wide assessments, analyzes district-wide data, and develops strategic professional learning plans to increase student achievement. Smith is also a partner consultant for The Core Collaborative and contributing author to Peer Power: Unite, Learn, Prosper Activate an Assessment Revolution and a graduate of the Learning Forward Academy Class of 2013.
T. Nakia Towns, Deputy Superintendent, Hamilton County Schools, Chattanooga, TN
T. Nakia Towns is currently deputy superintendent for Hamilton County Schools in Chattanooga, Tennessee, the fastest-improving district in the state. Prior to that, she served as assistant commissioner at the Tennessee Department of Education, where she oversaw the redesign of the state's accountability and school improvement framework, which is recognized as one of the nation's leading models. With approximately 45,000 students, Hamilton County is the fourth largest district in the state.