When educators and students return to school – in whatever form that takes – early childhood classrooms will face particular challenges. Remote instruction is difficult to implement in developmentally appropriate and engaging ways for preschoolers, kindergarteners, and young elementary school students. Socially distanced classrooms present their own challenges for children who are still developing self-regulation and social skills. This webinar will share strategies for teaching young learners (preschool to grade 2) in ways that address their academic, social, and emotional development during the pandemic.
Participants will:
Consider the academic, social, and emotional needs of young learners during the pandemic;
Learn about developmentally appropriate approaches to distance learning for Pre-K through grade 2;
Consider challenges to and strategies for socially distanced early childhood classrooms;
Discuss ways to help families support their young children's learning at home; and
Learn how to advocate for young learners' needs with your leadership and colleagues.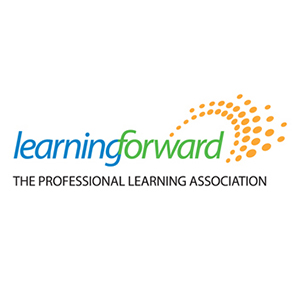 Learning Forward is the only professional association devoted exclusively to those who work in educator professional development. We help our members plan, implement, and measure high-quality professional learning so they can achieve success with their systems, schools, and students.
Log in below or join to access additional webinar resources and slides. Abby Morales, Program Director, Department of Early Childhood, Boston Public Schools, MA
Abby Morales provides one-on-one coaching to preschool and kindergarten teachers and leadership in Boston Public Schools' renowned program. In this role, she has worked closely with teachers of young learners and school leaders throughout the city's diverse elementary schools and early childhood centers. She also played a leadership role in expanding the Boston Public Schools program to community early childhood centers and building the capacity of their teachers to implement the Boston Public Schools early childhood approach. She has also facilitated schools' and centers' efforts to become NAEYC certified. Since school building closures in March, she has been working on developmentally appropriate remote learning approaches for young learners. Previous to this role, Morales was a preschool teacher at the Cambridgeport Children's Center in Cambridge, MA.
Alycia Rhinehart, Leadership Administrator, Division of Early Childhood Education, New York City Department of Education, NY
In her role at the NYC Department of Education, Rhinehart supervises the newest early childhood education administrators who support superintendents in districts in Manhattan and Brooklyn and supports workforce development initiatives.  In her previous role as program administrator/borough director for the Manhattan/Bronx Office of Early Childhood Education, she led the professional staff's instructional and curriculum support initiatives in Universal Per-Kindergarten, Pre-K for All, and 3-K for All in New York City Early Education Centers, district schools, and charter schools throughout the boroughs of Manhattan and the Bronx. The range of student populations she has taught includes early childhood, elementary school, and modified instructional services classrooms in middle school for students with emotional challenges, learning disabilities, and/or pervasive developmental disorders. Rhinehart is also an adjunct faculty member at the City University of New York – City College.
Tabatha Rosproy, 2020 Council of Chief State School Officers Teacher of the Year, Preschool Teacher, Winfield Early Learning Center, KS
Tabatha Rosproy is the first early childhood educator to be named National Teacher of the Year. She teaches preschool for Winfield Early Learning Center in Winfield, Kansas. Housed in a local retirement community and nursing home, her classroom is an inclusive and inter-generational program. As the COVID-19 pandemic forced the closure of school buildings across the country, Rosproy served as a co-chair of the educator task force that helped compile Kansas's continuous learning guidance. She has also served in several leadership positions including co-president of Winfield National Education Association and member of the Cowley County Special Services Cooperative Early Childhood Academy Team, which provides training and support in positive behavior interventions for early childhood teachers in her county.
Michelle Elia, Literacy Lead, Ohio State Department of Education, OH
Michelle Elia works on behalf of the Ohio Department of Education as one of two Ohio Literacy Leads, a role that allows her to work with district administrators, teachers, and students across the state. Elia serves as a board member of the Northern Ohio branch of the International Dyslexia Association, is a member of Ohio's What Matters Now Network, a Language Essentials for Teachers of Reading and Spelling trainer, and literacy advisor at both Youngstown State and Walsh Universities. Elia is passionate about literacy, the science of reading, and evidence based instructional practices that are inclusive of all students.