Students rely on educators to provide many kinds of support, including stable relationships and positive social support – and they need those supports now more than ever. With students at home, how can educators continue to provide social and emotional support?
Hear from experts on social and emotional learning and trauma-sensitive teaching about how you can stay connected with your students and help them navigate these stressful times.
Participants will learn:
Why social and emotional supports are more important for students than ever;
Keys to resilience;
Strategies for connecting with students and promoting their well-being during distance learning; and
Issues and considerations for supporting students during a time of crisis.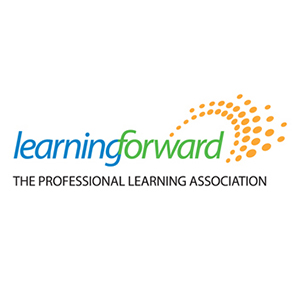 Learning Forward is the only professional association devoted exclusively to those who work in educator professional development. We help our members plan, implement, and measure high-quality professional learning so they can achieve success with their systems, schools, and students.
Additional resources:
Presenters:
Amy Nicholson, Vice President of Partner Impact, Turnaround for Children
Nicholson leads partnerships in the western region of the U.S., building the knowledge and capacity of district and school leaders to support whole-child systems and strategies. Previously, she served as the director of school performance for the UNO Charter School Network in Chicago, as an education pioneer fellow, and a special projects manager for the Chicago Public Schools. Nicholson began her career as a middle school English Language Arts teacher as a Teach for America corps member.
David Adams, Director of Social-Emotional Learning, The Urban Assembly
The Urban Assembly is a network of public middle and high schools in New York City. Adams previously served as the social-emotional learning coordinator for District 75 in New York City where he shaped the district's approach to social-emotional learning for students with severe cognitive and behavioral challenges. He has evaluated programs of positive behavioral supports and social-emotional learning as a research intern at Yale University's Health, Emotion and Behavior Lab, and published multiple academic papers around the relationship of social-emotional competence, and student academic and behavioral outcomes. He serves on the Board of Directors of the Collaborative for Academic, Social, and Emotional Learning and is an engineering officer in the Army Reserve.
Jessy Newman, Senior Researcher, American Institutes for Research
Newman provides consultation, evaluation materials, and professional development resources focused on social and emotional learning and youth development for youth-serving programs Alliance for a Healthier Generation, Higher Achievement, National AfterSchool Association, NatureBridge, YMCA of the USA, and Every Hour Counts. She currently leads several evaluations of positive youth development, including the citywide study of the School's Out New York City (SONYC) initiative, a regional evaluation of Playworks' professional development model, Playworks Pro, and the national data collection effort that is part of the Afterschool Tech Toolkit. Prior to joining AIR, Newman led the development and dissemination of Effective Social and Emotional Learning Programs (Preschool and Elementary School Edition), a review of nationally available, universal social and emotional learning programs published by the Collaborative for Academic, Social, and Emotional Learning and authored many publications on social and emotional learning.