Educators across the world are continuing to teach and support students during this unprecedented time. Many are teaching in new ways while navigating new worries. How are we helping educators to stay strong and healthy?
Explore strategies around mindfulness and maintaining well-being. Our goal is for you to find ways to stay grounded in these stressful times.
Hear from Nilufar Rezai, social-emotional learning (SEL) specialist for Chicago Public Schools; Meena Srinivasan, founding executive director of Transformative Educational Leadership (TEL) and an expert in mindfulness and SEL; and Heather Lageman, executive director of organizational development in Baltimore County Public Schools and a frequent presenter on educator wellness and resilience.
Participants will:
Learn about the importance of self-care during this challenging time;
Learn strategies for self-care and stress management; and
Share questions and advice for one another about managing stress and developing resilience.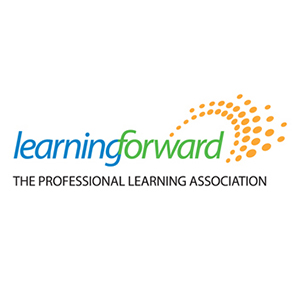 Learning Forward is the only professional association devoted exclusively to those who work in educator professional development. We help our members plan, implement, and measure high-quality professional learning so they can achieve success with their systems, schools, and students.
Log in below or join to access additional webinar resources and slides. Heather Lageman, Executive Director of Leadership and Organizational Development, Baltimore County Public Schools
Lageman is President of the Maryland Affiliate of the Association for Supervision and Curriculum Development (ASCD), Past President of the Learning Forward Maryland Affiliate, and Past Chair of the Learning Forward Foundation. She was also president of the Council of Educational Administrative and Supervisory Organizations of Maryland (CEASOM). She is a frequent presenter on resilience and well-being for educators and education leaders.
Meena Srinivasan, Founding Executive Director, Transformative Educational Leadership (TEL)
Prior to this role, Srinivasan spent five years working in partnership with the Collaborative for Academic, Social and Emotional Learning (CASEL) to implement SEL system-wide in the Oakland Unified School District. She is the author of Teach, Breathe, Learn: Mindfulness In and Out of the Classroom, SEL Every Day: Integrating SEL with Instruction in Secondary Classrooms, and is the creator of the SEL Every Day Online Courses. She has also served on the Board of Directors of the Mindfulness in Education Network, was Core Faculty of the Mindful Education Institute, and trained in teaching Mindfulness Based Stress Reduction (MBSR) at UMASS Medical School's Stress Reduction Clinic.
Nilufar Rezai, Social-Emotional Learning Specialist, Chicago Public Schools
Rezai previously worked as a school counselor, K-12 educator, teacher trainer, mental health professional, and curriculum designer. She is a member of the Council of Distinguished Educators for the Aspen Institute's National Commission on Social, Emotional, and Academic Development and is certified as a PATHS Education Worldwide affiliate trainer.