With the 2019-20 school year barely behind them, educators look ahead to the next school year with so many questions. There is much we don't know about what school will be, and yet, there are things we do know for sure. One is that every district needs to have an instructional plan in place that can accommodate a range of eventualities.
The learning venue may change (online, in-person, a hybrid), but meaningful teaching and learning for all students remains an essential function for schools.
Learn with thoughtful practitioners and leading voices about their approach to setting rigorous learning goals for students and instructional plans that are responsive to whatever formats learning takes. Participants in this webinar will explore:
Approaching planning with flexibility;
Determining where to start with instruction in the next school year;
Using instructional materials and assessments to support your plan; and
The role of ongoing professional learning in supporting the plan's implementation.
A snippet of the webinar: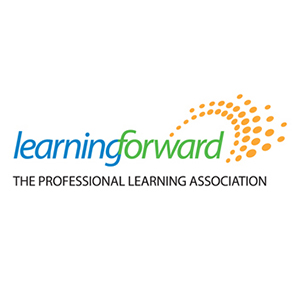 Learning Forward is the only professional association devoted exclusively to those who work in educator professional development. We help our members plan, implement, and measure high-quality professional learning so they can achieve success with their systems, schools, and students.
Log in below or join to access additional webinar resources and slides. Jody Guarino, Mathematics Coordinator & Lecturer, Orange County Department of Education, University of California
Jody Guarino is a mathematics coordinator at Orange County Department of Education and lecturer at the University of California, Irvine's School of Education.  A former National Board Certified elementary teacher, she now supports teaching and learning of students, pre-service and in-service teachers, and administrators. @jody_guarino
Thomas Arnett, Senior Research Fellow, Education, Clayton Christensen Institute
Arnett's work focuses on studying innovations that amplify educator capacity, documenting barriers to K-12 innovation, and identifying disruptive innovations in education. He previously served as a trustee and board president for the Morgan Hill Unified School District in Morgan Hill, California, worked as an Education Pioneers fellow with the Achievement First Public Charter Schools, and taught middle school math as a Teach For America teacher in Kansas City Public Schools. @ArnettTom
Aaron Bouie III, Principal, William Holmes McGuffey Elementary School, Youngstown City School District
Currently, Aaron serves as the principal of William Holmes McGuffey Elementary School in Youngstown, Ohio. He leads a PreK – 8th grade building of over 750 scholars. Previously, he has held administrative positions in both the Elementary (PK-2) and Alternative school (K-12) settings.  In addition to his administrative experience, he has also served as a high school special education teacher.