Over the last few years, educators have recognized the importance of the quality of the instructional materials they use with students. Recent research affirms how high-quality curriculum resources are critical to the student learning experience. So what happens when the world of schooling changes in an instant? How do educators adapt their use of materials in a new and often uncharted virtual environment?
Watch this webinar to learn how educators are addressing this aspect of the teaching and learning experience in the era of COVID-19.
Participants in this webinar will:
Explore what works to adapt instructional materials for students' varying levels of access;
Consider how to set and adjust learning goals and targets for a new context; and
Discuss student engagement, instructional rigor, and other related questions among a community of learners.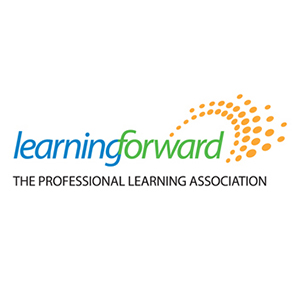 Learning Forward is the only professional association devoted exclusively to those who work in educator professional development. We help our members plan, implement, and measure high-quality professional learning so they can achieve success with their systems, schools, and students.
Additional recording:
Presenters:
Emily Freitag, CEO, Instruction Partners
Freitag co-founded Instruction Partners, an organization that works with school systems to ensure that students have equitable access to great instruction. Previously, Freitag was the assistant commissioner of curriculum and instruction for the Tennessee Department of Education, where she oversaw K-12 core academics including standards, assessment design, instructional materials, and educator training and support. Earlier, Freitag managed Teach for America's D.C. and Connecticut Regions and taught seventh-grade math in rural Louisiana.
Kaitlyn Billops, Training and Support Coordinator, English Language Arts & Literacy, Detroit Public Schools, Detroit, Michigan
Billops is a bit of a rookie and a veteran. She is a new member of the District's English language arts team but also an experienced educator who was a leader in the development of the district's Distance Learning plan. Before joining the English language arts team, Billops was a special education and fourth-grade teacher in the district. She is a graduate of both Michigan State University and the University of Michigan.
Taylor White, Kindergarten Teacher, Nichols Elementary-Middle School, Detroit Public Schools, Detroit, Michigan
White recently began her career as a teacher on Detroit's east side. She currently teaches kindergarten and works with the District's elementary team to build lessons for the Distance Learning plan, which was built using the District's existing curricula EL Education. White is a graduate of Michigan State University.
Jana Beth Francis, Assistant Superintendent of Teaching and Learning, Daviess County Public Schools, Owensboro, Kentucky
Recently recognized as one of Education Week's 2020 Leaders to Learn From, Francis has recently led her rural-suburban district's adoption of new English language arts and math curricula including supporting principals and teachers in the effective use of the new materials. Previously, Francis served as a teacher in Georgia and an instructional coach and district assessment coordinator in Daviess County.