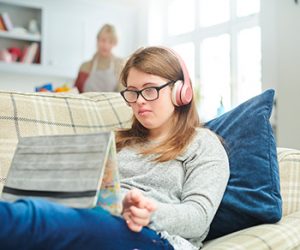 The move to virtual environments for teaching and learning may be impacting students with differing abilities and special needs in a variety of ways. Educators are seeking guidance and resources about IEPs, inclusion practices, modifications, and engagement.
Join us and a community of educators who are seeking and sharing strategies and resources to address just-in-time needs to teach during this COVID-19 shutdown.
A snippet of the webinar
Participants will:
Hear from educators how the COVID-19 school shutdowns are impacting students with special needs; and
Learn about strategies and tools to support educators in reaching and teaching students with disabilities.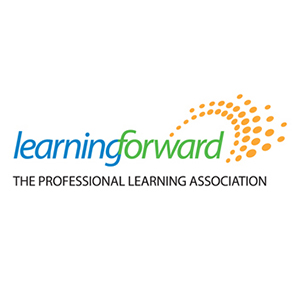 Learning Forward is the only professional association devoted exclusively to those who work in educator professional development. We help our members plan, implement, and measure high-quality professional learning so they can achieve success with their systems, schools, and students.
Log in below or join to access additional webinar resources and slides. Amanda Morin, Writer and Senior Expert, Family Advocacy and Education
Morin is an author, parent advocate, and mom to kids who learn differently. Morin worked as a classroom teacher and as an early intervention specialist for 10 years. She has been working as an education writer since 2007 to empower parents and affirm the pivotal role they play in their child's education. She collaborates across many teams at Understood to provide parent-friendly resources, expert advice, and strategy for in-person interactions with parents and educators. Morin played an integral role in launching Understood.org in 2014. During her years as an early childhood educator, she taught kindergarten and worked with infants, toddlers, and preschoolers with disabilities. She provided education and training to parents of children with disabilities and led multidisciplinary teams in developing and implementing Individual Family Service Plans.
Kimberly Eckert, English Teacher, District Program Coordinator, and Instructional Coach, Brusly, Louisiana
Eckert holds a BA in social work and an MEd in special education from Northwestern State University. Eckert has 12 years of teaching experience. She is the 2018 Louisiana State Teacher of the Year and was a finalist for the NEA Social Justice Activist of the Year Award in 2019.
Shaunda Garrison, Assistant Principal, Northwest Independent School District
Garrison is a committed and courageous educator, who joined Northwest ISD in 2015. As an educator, she has served in numerous capacities such as classroom teacher, instructional math coach, professional learning educator, district elementary math coordinator, and assistant principal. Garrison is a transformational leader with a servant's heart, a champion for students and teachers, an advocate for empowerment and equity, and one who lives her excellence. Garrison is a proud member of Learning Forward's Academy class of 2020.