Increasing the recruitment, support, and retention of educators of color is critical for advancing equity-focused schools, districts, and systems so that all students experience success.
This webinar will focus on the resources, strategies, and tangible ideas at the classroom, school, and organizational levels for combating barriers that impact educators of color and the systems in which they serve.
Participants will:
Understand the value and importance of having more educators of color and their impact on student success;
Learn about recruitment, support, and retention strategies to better support educators of color in a variety of settings (virtual, hybrid, and face-to-face) this school year; and
Share questions and advice among a community of learners.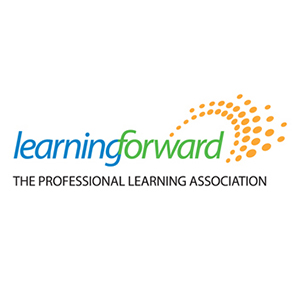 Learning Forward is the only professional association devoted exclusively to those who work in educator professional development. We help our members plan, implement, and measure high-quality professional learning so they can achieve success with their systems, schools, and students.
Log in below or join to access additional webinar resources and slides. Jevelyn Bonner-Reed, Chief Human Resources Officer, Winston-Salem/Forsyth County Schools
In addition to being the chief human resources officer at Winston-Salem/Forsyth County Schools, Jevelyn Bonner-Reed also serves as principal pipeline professional learning community consultant. At Winston-Salem/Forsyth County Schools, Bonner-Reed led the development of the district's assistant principal and principal talent pools and is working on launching other components of the Principal Pipeline. She was the Principal Pipeline Initiative project director and director of grant innovation at Charlotte-Mecklenburg Schools. As the Charlotte-Mecklenburg Schools project director for the Principal Pipeline Initiative, her work included collaborating with multiple partners including principal preparation programs and the providers of professional development for aspiring leaders, assistant principals, principals, and principal supervisors. She also led the development and implementation of the district's Leader Tracking System. As the director of grant innovation at Charlotte-Mecklenburg Schools, she was responsible for leading the strategy and support for Charlotte-Mecklenburg Schools to pursue local, state, and national competitive grants.
Diarese George, Executive Director, Tennessee Educators of Color Alliance
Diarese George is the founder and executive director of the Tennessee Educators of Color Alliance, an organization focused on developing, supporting, and connecting educators of color with decision-making power who shape, create, and influence policy. Recruiting, retaining, and providing mentorship and leadership pathways for educators of color are by products of this work. Previously, he served as the director of recruitment for the Nashville Teacher Residency where his primary focus was recruiting more people of color to the education profession. Prior to that, he taught for five years as a high school teacher, with a focus on business. Additionally, he has completed education leadership fellowships for Education Pioneers, the Tennessee State Collaborative on Reforming Education (SCORE), Hope Street Group, and the Mosaic Fellowship, which connects and empowers education leaders of color across the state of Tennessee. He was also a cohort member in the Emerging Human Capital Leadership Initiative convened by the Urban Schools Human Capital Academy. George holds a Bachelor's degree in Business Administration and a Master's degree in Corporate Communications from Austin Peay State University. He also received an MBA and a Doctorate in Education Leadership from Trevecca Nazarene University.

Cicely Woodard, Mathematics Teacher, Kickapoo High School, Springfield Public Schools, MO
Cicely Woodard is an experienced teacher leader who is passionate about students learning math content through relevant, real-world contexts. Her teacher leadership work involves speaking at the local, state and national levels, developing district-wide scope and sequence documents, reviewing state-wide assessments, mentoring students teachers, and facilitating mathematics education professional learning opportunities. She has served as an adjunct instructor at Vanderbilt University and Lipscomb University. She has had opportunities to  inform education policy at the state level as a member of the Tennessee Teacher Advisory Council, Tennessee Assessment Taskforce, and the State Collaborative on Reforming Education Steering Committee. In 2014, she served as the coordinator of the Tennessee Educator Fellowship with the State Collaborative on Reforming Education where teachers learned about education policy and advocating for their students. Cicely is a 2017 Presidential award for Excellence in Mathematics and Science Teaching Recipient, a 2018 Greater Nashville Alliance of Black School Educators award winner, the 2018 Tennessee Teacher of the Year, a 2019 Horace Mann for Teaching Excellence award winner, and the 2019 NEA Member Benefits award for Teaching Excellence winner.
Jessica Heard, Chief of Equity and Inclusion, National Center for Teacher Residencies
Jessica Grady Heard has over 18 years of experience as an educator, non-profit leader, and school district administrator. As National Center for Teacher Residencies's chief of equity and inclusion, Heard oversees a national initiative to attract, develop, and empower black teacher residents. Additionally, she leads internal diversity, equity, and inclusion efforts for National Center for Teacher Residencies staff. Prior to joining National Center for Teacher Residencies, Heard worked in District of Columbia Public Schools as the deputy chief of equity and deputy chief of talent acquisition and retention. Previously, she was the site manager for TNTP's DC Teaching Fellows program. Earlier in her career, Heard led out-of-school time programs with Breakthrough Collaborative, KIPP DC, and the Urban Alliance Foundation. She began her career teaching in the autism program at the Ivymount School. Heard holds a B.A. in psychology from Grinnell College and an Executive Master's in leadership from Georgetown University. She is based in Washington, DC.