Now more than ever, it's critical that principals have the skills and supports they need to ensure exceptional teaching and learning in their buildings every day. During this discussion, panelists will unpack a Wallace Foundation-funded study on the role of the principal supervisor and explore how individuals in that role support principals to become effective instructional leaders.
Participants will:
Explore key concepts from the Vanderbilt and Mathematica report: Changing the Principal Supervisor Role to Better Support Principals;
Consider the actions principal supervisors can take to better support principals, especially during these challenging times; and
Explore actions districts took to better structure and support the role of the principal supervisor.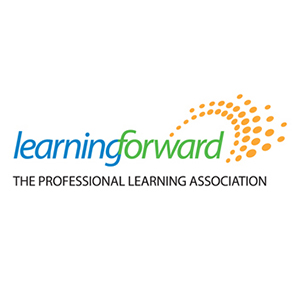 Learning Forward is the only professional association devoted exclusively to those who work in educator professional development. We help our members plan, implement, and measure high-quality professional learning so they can achieve success with their systems, schools, and students.
Additional resources:
Presenters:
Ellen Goldring, Executive Associate Dean, Vanderbilt
Ellen Goldring is the Patricia and Rodes Hart professor of education policy and leadership, and executive associate dean, Peabody College, Vanderbilt University. Her research focuses on education policy and school improvement, with emphases on school leadership, and the implementation of interventions such as professional development, coaching, and performance feedback. A fellow of the American Educational Research Association, she is the recipient of the University Council for Educational Administration's Roald F. Campbell Lifetime Achievement Award.
Rudy Jimenez, Assistant Superintendent, North East ISD (TX)
Sharing his love for science brought Rudy Jimenez to the teaching profession after his education at the University of Texas at Austin. After seven years of teaching Biology and AP Biology for the Austin ISD, Jimenez decided that he wanted to make a larger impact in the school system, so he entered into an administrator's role.  He relocated to the North East ISD in San Antonio, TX in 2004 as an assistant principal. He received the honor of beginning his first principalship at Eisenhower MS, followed by opening and leading the 14th middle school, Tex Hill, through its first 2 years. Jimenez held a central office leadership position with the Adult & Community Education department for three years before his appointment as assistant superintendent.
Brent Brummet, Executive Director for School Administration, North East ISD (TX)
In Brent Brummet's 29 years in public education, he has served in various capacities to include classroom teacher, Title 1 mathematics specialist, assistant principal, elementary and secondary campus principal, hearing officer, and executive director in multiple departments. Brummet holds an Ed.D. in Educational Administration from the University of Texas at Austin.
Andy Cole, Consultant, The Wallace Foundation
Andy Cole currently serves as the senior consultant with the Wallace Foundation working on special projects with a special emphasis on work with educational leadership. He has also served as a lead reviewer for the Wallace Foundation's national Leadership Pipeline grant program and has presented to many national organizations regarding leadership programs. He works as a facilitator for several states working on their Every Student Succeeds Act leadership plan with a specific focus on Pennsylvania, Virginia, North Carolina, and Georgia and is charged with supporting the national University Principal Preparation Initiative (UPPI).