About The Learning Professional
The Learning Professional (formerly JSD) is the flagship publication of Learning Forward. The magazine is published six times a year and is included in all categories of membership in Learning Forward.  Learning Forward members are able to download all articles at no charge. A limited number of articles are available to the public. Issues can also be purchased in our online bookstore.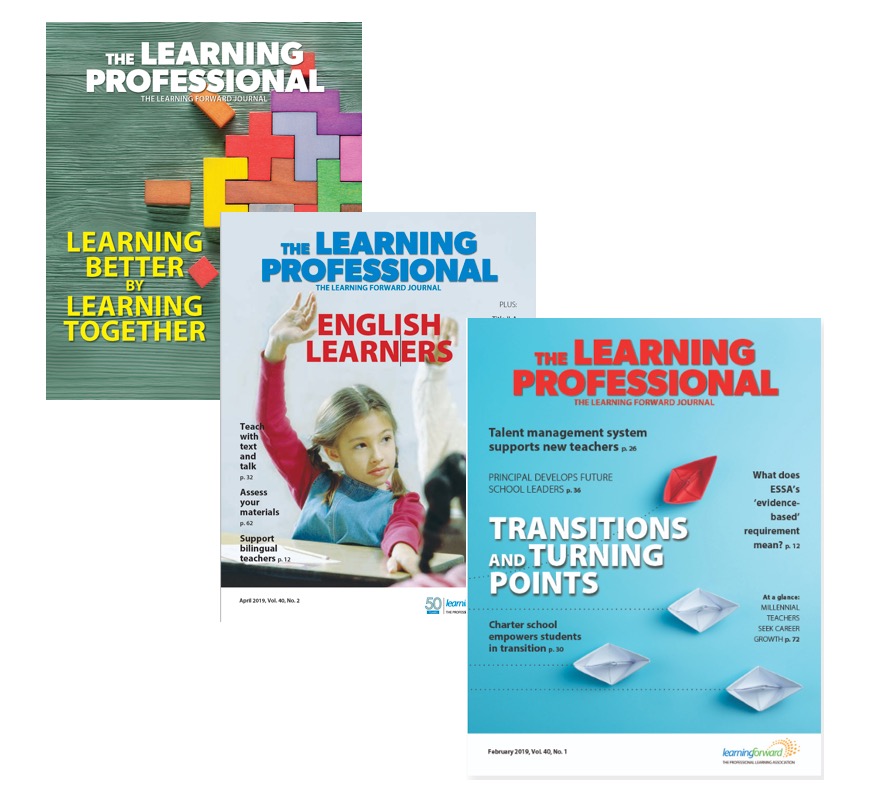 Learning Forward is the only association focused solely on the most critical lever in improving schools -- building the knowledge and skills of educators. Through the Standards for Professional Learning, Learning Forward leads the field in understanding what links professional learning to improved student achievement. We assist classroom, school, and system leaders in solving their toughest problems of practice.
Each issue of The Learning Professional includes several articles around a theme, and we invite submissions on these topics. We also welcome your submissions on all professional learning topics for the non-thematic portion of each issue, especially those that focus on our priority areas of equity, high-quality instructional materials, and research. See themes and submission guidelines here.
All articles in The Learning Professional are protected by copyright. To obtain permission to copy or reprint any article, please contact Christy Colclasure (fax: 513-523-0638; email: christy.colclasure@learningforward.org). Your request should include the number of copies you wish to create and how you intend to use those copies. Please allow two weeks for a response.
Complete information about advertising in The Learning Professional is available in our Media Guide.