Learning Forward International Advisors
From time to time, Learning Forward seeks the expertise of respected and knowledgeable education leaders to stay attuned to the best thinking in education policy, school improvement, leadership, and professional learning. The critical perspective and advice the members of this elite advisory panel provide our executive leadership ensure that we stay on course for achieving our mission and vision. These international leaders share valuable insights and commentary on critical issues for Learning Forward.
Elliot ASP

Senior Partner
Colorado Education Initiative
Elliott Asp is a senior partner with Colorado Education Initiative, where he helps lead the delivery of relevant, strategic programming to educators and system leaders in Colorado. His expertise in instruction and assessment helps increase the organization's impact in accelerating improvement and innovation in Colorado's schools and districts.
Most recently, Asp served as senior fellow, policy and practice at Achieve Inc., where he was responsible for overseeing Achieve's strategy for helping states develop, enact and sustain college-and career-ready policies and initiatives. Before joining Achieve, Asp served as both interim commissioner and special assistant to the commissioner at the Colorado Department of Education. With more than 40 years of education experience in Colorado, Asp has served as assistant superintendent in the Douglas County and Cherry Creek School Districts, central office positions in Littleton and Aurora public schools, classroom teacher in traditional and alternative settings, curriculum developer, university professor, and administrator at the building and district level. He has also served on a variety of state advisory boards and committees including the Standards and Assessment Implementation Council and the Governor's P20 Education Advisory Council.
Asp earned his bachelor's degree in biology from the University of Colorado at Boulder, master's in curriculum and instruction at the University of Northern Colorado, and Ph.D. in educational administration and human development from Penn State University.
Avis Glaze
Education Consultant
Edu-Quest International
Avis Glaze is one of Canada's outstanding educators and a recognized international leader in education. From classroom teacher to Superintendent of Schools and Director of Education, this award-winning educator has experience at all levels of the school system. She was one of five Commissioners on Ontario's Royal Commission on Learning. As Ontario's first Chief Student Achievement Officer and Founding CEO of the Literacy and Numeracy Secretariat, she played a pivotal role in improving student achievement in Ontario. Glaze served as Ontario's Education Commissioner and Senior Adviser to the Minister of Education. She was Professor in Residence in the Faculty of Education at the University of Ottawa.
Currently, she is President of Edu-quest International Inc., which offers a wide range of educational services and speaking engagements across the globe. She was appointed as Adviser to the Minister of Education in New Zealand on national standards, was chosen by the Canadian government to assist with education reform in South Africa and represented Canada at the UNESCO conference on Inclusive Education in Riga, Latvia. She is a recipient of the Robert Owen Award from Scotland and was appointed as one of the International Education Advisers to help overhaul the Scottish education system.
Anthony Mackay
Chief Executive Officer and Chair
Australian Institute for Teaching and School Leadership
Anthony ("Tony") Mackay is CEO, Centre for Strategic Education (CSE) Melbourne, Inaugural Chair, Australian Institute for Teaching and School Leadership (AITSL), and Deputy Chair, Australian Curriculum, Assessment and Reporting Authority (ACARA). An Honorary Fellow in the Graduate School of Education at the University of Melbourne, Mackay is Deputy Chair of the Australian Council for Educational Research, and a Board Director of the Asia Education Foundation, the Foundation for Young Australians, and Teach for Australia.
Mackay chairs the Global Education Leaders Partnership (GELP) and is Inaugural Chair of the Innovation Unit Ltd, England. He is a consultant advisor to OECD/CERI and is Chair, National Institute for School Leadership, NCEE, Washington DC. Mackay was a founding member of the Council of the National College for School Leadership, England UK. Moreover, he is Deputy Chancellor, Swinburne University, Melbourne, Australia, and Past President of the Australian Curriculum Studies Association (ACSA) and the International Congress for School Effectiveness and Improvement (ICSEI).
Mackay's policy advice and facilitation work focuses on strategic thinking for government bodies and agencies, think tanks and leadership teams in Australia, Asia, Europe, North American and the Middle East. His latest co-authored publication is Redesigning Education: Shaping Learning Systems Around the Globe, produced by the Innovation Unit for the Global Education Leaders Program.
Michael Petrilli
President
Thomas B. Fordham Institute
Mike Petrilli is president of the Thomas B. Fordham Institute, one of the country's most influential education policy think tanks. He is also a research fellow at Stanford University's Hoover Institution, executive editor of Education Next, and a Distinguished Senior Fellow for Education Commission of the States. An award-winning writer, he is the author of The Diverse Schools Dilemma: A Parent's Guide to Socioeconomically Mixed Public Schools, co-editor of Knowledge at the Core: Don Hirsch, Core Knowledge, and the Future of the Common Core, and editor of Education for Upward Mobility.
Petrilli has published opinion pieces in the New York Times, Washington Post, Wall Street Journal, Bloomberg View, and Slate, and has been a guest on NBC Nightly News, ABC World News Tonight, CNN and Fox, as well as several National Public Radio programs including All Things Considered, On Point, and the Diane Rehm Show.
Petrilli helped to create the U.S. Department of Education's Office of Innovation and Improvement, the Policy Innovators in Education Network, and, long, long ago, Young Education Professionals. He serves on the advisory boards of the Association of American Educators, MDRC, and Texas Aspires.
Richard Riley

Partner
Nelson Mullins Riley & Scarborough LLP
Dick Riley served as co-chair of the National Commission on Teaching and America's Future for 10 years and shepherded NCTAF's merger with Learning Forward. A former U. S. Secretary of Education (1993-2001), he helped launch initiatives to raise academic standards; improve instruction for the poor and disadvantaged; increase family and business involvement in education; promote after-school academic enrichment programs; design schools as centers of the community; expand grants, loans and other programs to help students attend college and prepare for careers and citizenship; foster international education and lifelong learning; and enhance teacher training and practice. As the two-term Governor of South Carolina (1979-1987), he successfully developed, gained passage and implemented the Education Improvement Act of 1984, heralded then by the RAND Corporation as the most comprehensive education reform effort in the nation.
Now practicing as a senior partner in EducationCounsel LLC and its parent, Nelson Mullins Riley & Scarborough LLP, Riley remains an ambassador for improving education throughout our nation. He serves with a number of education entities with that goal, including his alma mater, Furman University and The Riley Institute that is named in his honor and housed at Furman. He has received many awards for his education and other public service. Among those, he has been inducted into the South Carolina Hall of Fame and, in 2010, TIME Magazine named him one of the Top Ten Best Cabinet Officers in our nation's history.
J. Theodore Sanders
Retired President
Education Commission of The States
Ted Sanders, retired President of the Education Commission of the States, a Denver-based policy-research organization, has dedicated more than 45 years to education policy and leadership. He has held high-level posts in state and federal government, as well as other public, not-for-profit, and private entities. Sanders served as NCTAF Co-Chair, where he was a dedicated member of the Commission from 1994 to its merger with Learning Forward in 2016.
Sanders's distinguished career includes extensive leadership in K-12 and higher education. He served as Deputy Secretary of the U.S. Department of Education (1989-91) under President George H.W. Bush. He also served as the chief state school officer in Nevada, Illinois, and Ohio and assistant chief in New Mexico. Following his presidency at Southern Illinois University (1995-2000), he became President of the Education Commission of the States (2000-2005). In addition, he has established, chaired, and directed a number of leading education organizations. Sanders remains committed to improving teaching and learning at all levels and actively shares with a number of education groups his knowledge and expertise toward that goal.
Harriet Sanford
President and CEO
The NEA Foundation
As President and CEO of the NEA Foundation, Harriet Sanford has led the work of the Foundation since 2005. The NEA Foundation's mission is to advance student achievement by investing in public education. During her 13-year tenure at the NEA Foundation, Sanford has transformed the depth and breadth of its programs by investing in educators to improve their instructional practice, so they are better equipped to meet the needs of the changing student populations.
Sanford began her career as a public school classroom teacher, which led to a senior executive career that spans more than 34 years, with 28 years as the President and Chief Executive Officer of nonprofit and public organizations including the Arts and Science Council in Charlotte, NC, and the Fulton County Arts Council in GA. Her career is bound together by an unwavering commitment to strengthening community by building on the skills, talents, and aspirations of each of its members. A recognized specialist in the field of charitable fundraising, Sanford has led several initiatives that have raised more than $72 million to support the mission of various nonprofit organizations.
Sanford holds a BA in Education from New England College, an MPA from the University of Connecticut, and was awarded the degree of Doctor of Humane Letters from the University of Connecticut's Neag School of Education in 2015.
Robert B. Schwartz
Professor Emeritus
Harvard Graduate School of Education
Robert B. Schwartz is Professor Emeritus of Practice in Educational Policy and Administration at Harvard Graduate School of Education (HGSE). He held a wide variety of leadership positions in education and government before joining the HGSE faculty in 1996. From 1997 to 2002, Schwartz also served as president of Achieve, Inc., an independent, bipartisan, nonprofit organization created by governors and corporate leaders to help states improve their schools. From 1990 to 1996, Schwartz directed the education grant making program of The Pew Charitable Trusts, one of the nation's largest private philanthropies.
Schwartz has been a high school English teacher and principal; an education adviser to the mayor of Boston and the governor of Massachusetts; an assistant director of the National Institute of Education; a special assistant to the president of the University of Massachusetts; and executive director of The Boston Compact, a public-private partnership designed to improve access to higher education and employment for urban high school graduates.
Schwartz has written and spoken widely on topics such as standards-based reform, public-private partnerships, and the transition from high school to adulthood. He currently co-leads the Pathways to Prosperity Network, a collaboration among a group of states, HGSE, and Jobs for the Future designed to ensure that many more young people graduate high school, attain an initial postsecondary degree or credential with value in the labor market, and get launched on a career while leaving open the possibility of further education.
International Advisors 2010-2015
Milton Chen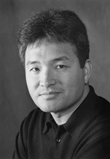 Senior Fellow
The George Lucas Educational Foundation
Milton Chen is Senior Fellow of The George Lucas Educational Foundation (GLEF), a nonprofit operating foundation founded by the filmmaker in 1991. GLEF utilizes media, especially its multimedia website (www.edutopia.org), a magazine, Edutopia: The New World of Learning, and documentary films, to tell inspiring stories of how interactive technologies are transforming America's schools.
Linda Darling-Hammond
Charles E. Ducommun Professor of Education
Stanford University
Linda Darling-Hammond is the Charles E. Ducommun Professor of Education at Stanford University, where she has launched the Stanford Educational Leadership Institute and the School Redesign Network. Her research, teaching, and policy work focus on issues of teaching quality, school reform, and educational equity. Darling-Hammond was named one of the nation's ten most influential people affecting educational policy over the last decade.
Mark A. Elgart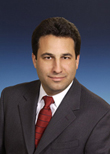 President and Chief Executive Officer
AdvancED
Mark A. Elgart currently serves as the founding President and Chief Executive Officer for Advance Education. Under his leadership, AdvancED is recognized as a leader on issues of educational quality. He also serves on the Board of Directors for the National Council for Accreditation of Teacher Education (NCATE), the Knowledge Alliance, and on the Advisory Board of Measured Progress.
Kati Haycock
President
The Education Trust
Kati Haycock is one of the nation's leading child advocates in the field of education. She currently serves as director of the Education Trust. Established in 1992, the Trust does what no other Washington-based education organization seeks to do—speaks up for what's right for young people, especially those who are poor or members of minority groups.
C. Kent McGuire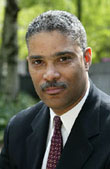 President and Chief Executive Officer
Southern Education Foundation
C. Kent McGuire is president and CEO of the Southern Education Foundation where his focus is on fairness and excellence by expanding the benefits of education to all people. From 2003-2010, he served as dean of the College of Education and professor in the Department of Educational Leadership and Policy Studies at Temple University. Previously, he was senior vice president at MDRC; served in the Clinton administration as assistant secretary of education; and was an education program officer at the Pew Memorial Trusts and at the Eli Lilly Endowment.
Ellen Moir
Founder and CEO
New Teacher Center
Ellen Moir is the founder and CEO of the New Teacher Center, (NTC), a national organization dedicated to improving student learning by accelerating the effectiveness of teachers and school leaders. Ellen is widely recognized for her work in beginning teacher development and school reform. She has extensive experience in public education, having previously served as Director of Teacher Education at the University of California at Santa Cruz.
Take the first step toward professional transformation. Become a member today!