What does personalization look like for teachers? That's an important question for districts and schools to ask themselves as they seek to personalize learning experiences for students.
Teachers can't be expected to do what they don't know and haven't experienced themselves. At an even more fundamental level, all teachers need professional learning that meets their needs if they are to grow in their practice.
Teachers are at different points on a continuum from beginning to proficient, yet many districts do one giant training for teachers in different content areas and grade levels who have different educational backgrounds and levels of experience.
Schools are moving away from one-size-fits-all learning experiences for students. Why wouldn't we do the same for teachers? Excellent teaching is a long-term journey, and we have to start looking at teachers' overall development as professionals. They won't all learn the same things in the same way at the same time.
Personalization turns professional learning into a journey rather than an episodic moment in time. It enables the kind of continuous learning that is embodied in Learning Forward's Standards for Professional Learning.
An important question to begin personalizing professional learning is: Who is helping teachers identify their needs and customize their learning? Teachers must have a strong voice in driving their professional learning, but they deserve the input and support of peers, coaches, and instructional leaders.
Furthermore, they should be working toward a set of common goals with other staff so that teaching and student learning don't become fragmented.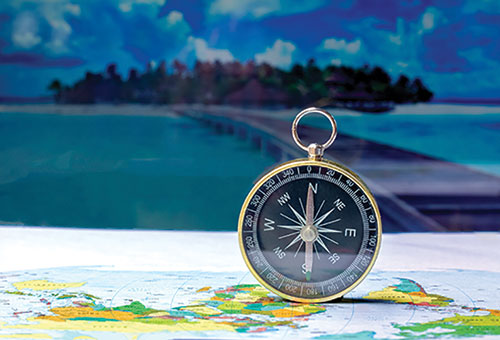 Another important question is: What structures will enable personalization? We can leverage some promising approaches that already exist, such as the following.
Personalized learning plans: Like students, teachers can benefit from having a multiyear learning plan that documents goals and progress. One strong example I have seen of this approach is at High Tech High in California, where every teacher regularly revisits his or her plan with his or her instructional leader.
Mentor teachers: New or inexperienced teachers can benefit from the specific and personalized feedback from a veteran teacher mentor. For this to work, the relationship must be nonevaluative and both partners should have time to observe one another's classrooms, reflect, and practice.
Ongoing coaching: By its one-on-one nature and responsiveness to current teacher practice, coaching is an important strategy. When a teacher names something she wants feedback on, she's identifying and addressing her learning needs in a timely and active way. As I travel and observe dozens of schools, I see a need for more emphasis on coaching. Many schools and leaders have not yet been willing to invest in the staff resources required. Others rely heavily on external organizations and don't build the internal capacity needed for sustainability.
Teacher committees: Some schools have a standing professional learning committee composed of teachers who are responsible for working with colleagues to identify what teachers need, either as a whole or for smaller groups, such as new teachers or English language arts teachers. Science Leadership Academy in Philadelphia, Pennsylvania, balanced a long-term commitment with diverse voices by establishing a standing committee with various teachers serving annually.
Maintaining a learning culture, for both adults and students, is an important factor in whether these strategies will be implemented successfully. Personalization is more likely in open, trusting cultures where teachers feel safe to open their doors and invite others to give constructive feedback.
Some schools have the opportunity to build this culture from the ground up, like many that are part of the XQ school network. XQ provides resources and support to help these schools reimagine high school and what adolescents can achieve. Others have to make intentional efforts to alter their culture.
For students and teachers alike, we need schools to make learning constant, not episodic. If we are going to prioritize equity and assume collective responsibility for all students, we have to do the same for teachers. Each of us is only as good as the whole.
---
Schools are moving away from one-size-fits-all learning experiences for students. Why wouldn't we do the same for teachers?
---
Download the PDF version
---