Board Responsibilities, Required Actions and Performance Expectations.
1. Determine mission and vision.
Ongoing recruitment, advancement and enhancement of the association's vision and mission
Act on behalf of the organization and its interests, putting aside personal concerns, affiliations, or constituencies
Promote the association's purpose, generating goodwill for the organization
2. Select the executive director.
Reach consensus on the chief executive's responsibilities
Participate in a careful search to find the most qualified individual for the position
Hire the executive director and review performance annually
3. Support and evaluate the executive director.
Attend all board meetings
Make introductions to new communities, corporate sponsors, foundations, and helpful individuals
Be willing to use individual expertise to assist in staff organization and development
Read and react to monthly correspondence in a timely manner
Represent the association from time to time at request of executive director or president
4. Ensure effective planning.
Participate in strategic planning and the setting of long-term goals
Serve on board committees
Set procedures and policies to ensure that any action taken is administered in a manner that is in compliance with applicable law
Review association bylaws annually to confirm that they remain relevant, reflect current board culture, and that board and staff comply with them.
5. Protect assets and provide proper financial oversight.
Assist in developing the annual budget and ensuring that proper financial controls are in place
Review and approve the fiscal year annual budget
Review revenues and expenses on a semiannual basis to ensure the purpose of the association is being upheld
Review the association's investment policies and determine whether they continue to follow the overall financial objectives and whether they are appropriately taking into account any major changes in the investment climate.
Review and approve annually the Form 990 filing
Respond to annual audit requests on a timely basis
6. Build a competent board.
Articulate prerequisites for candidates
Contribute to leadership development through actively recruiting qualified board candidates
Orient new members
Periodically and comprehensively evaluate own performance
7. Ensure legal and ethical integrity.
Assure adherence to legal standards and ethical norms
Complete the Conflict of Interest form prior to each meeting, or as needed
Adhere to the association's Code of Ethics
8. Enhance the organization's public standing.
Clearly articulate the organization's mission, accomplishments, and goals — know your elevator speech
Support your Learning Forward affiliate
Influence federal, state/provincial, and local policymaking
Give annually to the Learning Forward Foundation
In accordance with the bylaws of the organization, the Board of Trustees shall have the power to do and perform all acts reasonably necessary to accomplish the purposes of the corporation. The corporate powers, property, and affairs of the corporation . . . shall be exercised, conducted, and controlled by an elected Board of Trustees not to exceed nine (9) members. Board members shall serve one term of three years unless elected to the office of president, in which case, said member's term shall be automatically extended by three years from his or her date of election.
About the board of trustees
Get involved with Learning Forward
Joel Reynolds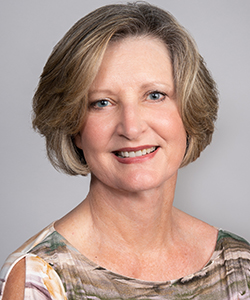 Board Administrator
800 E. Campbell Rd.
Suite 224
Richardson, TX 75081
joel.reynolds@learningforward.org
972-421-0901