Join us for Learning Forward's Annual Business Meeting
Learn about the state of the association at the end of 2022 and where we are heading in 2023.
When: April 4, 2023
Where:  Via Zoom - The link will be sent to all registered voting members
Time: 9:30 am PST / 10:30 am MST / 11:30 am CST / 12:30 pm EST
Please join members of the Board of Trustees, Learning Forward staff and representatives of the Learning Forward Foundation for a brief report on the state of the association.
Segun Eubanks, Board President 2022 and Frederick Brown, President|CEO of Learning Forward will share updates on several aspects of Learning Forward's work in 2022-2023 and provide a financial report for the current fiscal year.
All voting members of Learning Forward are invited to attend.  Not currently a voting member?  We encourage all members to select the option to become a voting member.  If you have not yet signed up to become a voting member but would like to do so, click here for instructions.
About the board of trustees
Get involved with Learning Forward
Joel Reynolds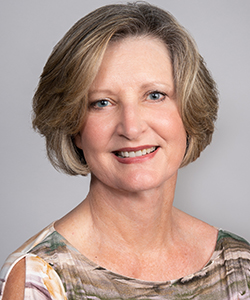 Board Administrator
800 E. Campbell Rd.
Suite 224
Richardson, TX 75081
joel.reynolds@learningforward.org
972-421-0901