Board elections may be held annually in the fall and newly elected trustees assume office after the annual conference that follows the election. Members may vote via the web page or by mailing, faxing, or emailing scanned ballots to the executive office.
Applications for consideration by the board's nominating committee are accepted at any time throughout the year. As long as an applicant's membership is active, the application will be maintained and considered annually as a potential candidate.
Notice of upcoming elections are made on the web site, via email, and in Connect. Members will have between 10 and 30 days from the first notification within which to vote. Each member will be entitled to one vote. Every member having the right to vote will be entitled to vote in person or by ballot in a form approved by the Secretary. As permitted by Section 1702.20 of the Revised Code of Ohio, voting at elections and votes on other matters may be conducted by mail or by the use of authorized communications equipment. A vote through the use of authorized communications equipment or a photographic, photostat, facsimile, or similar reproduction of a vote or writing by the member will be treated as a vote and/or execution in writing. Any e-mail or electronic transmission must contain or be accompanied by information from which it can be determined that the transmission was authorized by the member.
Elections remind us not only of the rights but the responsibilities of citizenship in a democracy.
About the board of trustees
Get involved with Learning Forward
Joel Reynolds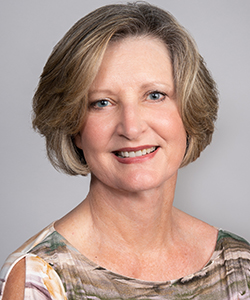 Board Administrator
800 E. Campbell Rd.
Suite 224
Richardson, TX 75081
joel.reynolds@learningforward.org
972-421-0901