Standing committee
Article VI of the Learning Forward bylaws provide for two standing committees, one of which is the Nominating Committee. It is the duty of the Nominating Committee to conduct and supervise the process of the election of trustees and officers to the Board including the solicitation and research of suitable candidates, the preparation of the slate of trustees to be approved by the Board for election by the members, and the nomination of officers for approval by the Board.
The board establishes policies, guided by the bylaws, to ensure equity in representation of its members on the board of trustees. Accordingly, the nominating committee, appointed by the president, is comprised of representatives from the board of trustees and other leadership selected by the board. The committee makes certain that any person wishing to be considered has the opportunity to submit an application according to announcements made to the general membership. This nominating committee then develops and proposes a slate of candidates for board approval based upon qualifications that have been determined by the board.
The nominating committee is tasked with ensuring proper election procedures are followed to allow election of trustees by a vote of the entire membership in a manner permitted by Article IV of the organization's bylaws and other applicable law.
Qualifications for candidacy
The board determines qualifications for candidacy annually by reviewing qualifications required by the bylaws such as being a current member in good standing and meets the standard of having a simple majority of individuals employed in pre-K-16 education as members of the board at the time of official candidacy. Candidates are reviewed to be certain no one has served more than two terms and said terms were not successive in nature. The nominating committee reviews the board responsibilities, code of conduct and meeting norms with each potential candidate to ascertain if said applicant is willing and able to perform the duties for a minimum of three years with the potential of serving for an additional three year term if elected as an officer of the board.
Appointments
The board may choose to appointment individuals (1) to fill the unexpired portion of a Trustee's term, or (2) to address strategic priorities if the board membership drops below seven members, if the board identifies expertise that would add value to its membership; or if the board identifies a gap in perspective, experience or expertise in an area it needs to address.
The members of the nominating committee, by board policy, will include the Past President and the President-elect. The Past President will serve as the committee chair. The President will appoint additional members to the committee who may be selected from the membership who serve the organization as a former trustee, an affiliate leader, an Academy graduate, an emerging leader, or a member-at-large.
Current nominating committee
Scott Laurence, Past-President and Chair
Leigh Wall, President-elect
Sharon Contreras, current Trustee
President will appoint additional members in July.
About the board of trustees
Get involved with Learning Forward
Joel Reynolds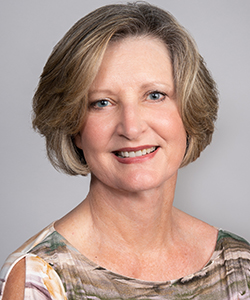 Board Administrator
800 E. Campbell Rd.
Suite 224
Richardson, TX 75081
joel.reynolds@learningforward.org
972-421-0901