DALLAS — October 13, 2015 — Learning Forward announces that Michelle King now serves the organization as associate director of communities. King will help to coordinate Learning Forward's online communities of practice, supporting a network of districts committed to professional development redesign.
King joins Learning Forward through an agreement with Lewisville (Texas) Independent School District, where she served as executive director of professional learning. King will continue to support the district's priority on cultural proficiency capacity-building efforts this year. King previously held the position of director of professional learning for Coppell Independent School District. In 2012, King led the local host committee for Learning Forward's Annual Conference in Dallas.
In her role at Learning Forward, King will not only support and facilitate communities of practice but will also extend the organization's capacity to provide on-the-ground consulting to districts both large and small.
"Michelle's perspective as a district leader in professional learning is invaluable in her role at Learning Forward, as is her deep knowledge and skill in our field," said Stephanie Hirsh, executive director of Learning Forward. "We also know that Michelle's embrace of online networks and new technologies will be critical in ensuring we provide a learning environment that is both vibrant and grounded in surfacing solutions for district leaders," said Hirsh.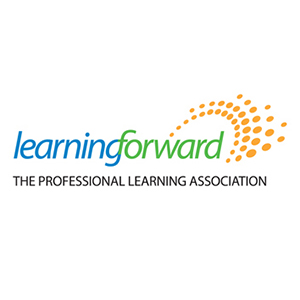 Learning Forward is the only professional association devoted exclusively to those who work in educator professional development. We help our members plan, implement, and measure high-quality professional learning so they can achieve success with their systems, schools, and students.