In an everchanging landscape, districts and charter management organizations have had to make and adjust plans for the beginning of the school year. The focus of the discussion will be on the ways systems are shifting to implement their Plans A, B, and C around in-person, hybrid, and distance learning for students. Additionally, panelists will share how their districts are reimagining professional learning during these unprecedented times.
Participants of this webinar will:
Hear how districts and charter management organizations are shifting their school year plans in the midst of an everchanging landscape;
Explore strategies systems are executing to support in-person, hybrid, and virtual learning for both students and adults; and
Engage with panelists and share best practices.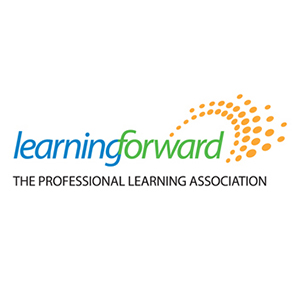 Learning Forward is the only professional association devoted exclusively to those who work in educator professional development. We help our members plan, implement, and measure high-quality professional learning so they can achieve success with their systems, schools, and students.
Log in below or join to access additional webinar resources and slides. Douglas Fisher, Professor and Chair of Educational Leadership, San Diego State University
Douglas Fisher is professor and chair of educational leadership at San Diego State University and a leader at Health Sciences High & Middle College having been an early intervention teacher and elementary school educator. He is the recipient of an International Reading Association William S. Grey citation of merit, an Exemplary Leader award from the Conference on English Leadership of NCTE, as well as a Christa McAuliffe award for excellence in teacher education. Fisher has published numerous articles on reading and literacy, differentiated instruction, and curriculum design as well as books, such as PLC+: Better Decisions and Greater Impact by Design, Building Equity, and Assessment-capable Learners. He can be reached at dfisher@mail.sdsu.edu.
Sharee Wells, Director of Professional Learning, Educational Service Center of Central Ohio
Sharee Wells is a passionate educator with 23 years of broad educational experience at both the building and Central Office levels.  She currently serves as the director of professional learning for the Educational Service Center of Central Ohio where she leads a team to support more than 30 diverse school districts.  Wells began her career as a Spanish teacher in Columbus City Schools, the largest school district in Ohio, and then quickly rose in ranks serving in various leadership capacities as an assistant principal, principal, supervisor of accountability and counseling services, director of secondary curriculum and the executive director of principal leadership and development for Columbus' 21 high schools and programs.   Gaining both internal and national recognition for her leadership, Wells has earned the "Pure Gold" award for having the greatest impact on the district due to curriculum and professional development reform and systemic department collaboration efforts.  As principal, she led her school to new heights by being recognized as one of America's Best and Most Transformative Schools in America by US News and World Reports.
Lesley Austin, Chief Academic Officer, Trinity Basin Preparatory
Lesley Austin received her B.A. from Texas A&M University in 2001. She worked for the Dallas Independent School District for six years, serving in various teaching, instructional roles and in the Principal Fellows Program. Austin earned her Master's Degree in Educational Leadership with a principal certification from Lamar University in 2009. Austin completed her doctoral studies in 2017, earning her Doctor of Education degree from Lamar University. She worked 10 years in Maypearl ISD, as a teacher, coach, and principal. In June 2018, Austin joined Trinity Basin Preparatory as chief academic officer, where she is responsible for the district's instructional programming and execution.
Francisco Escobedo, Superintendent, Chula Vista Elementary School District
Francisco Escobedo has been an educator almost 30 years.  Since 2010, he has been the superintendent of the Chula Vista Elementary School District. Located in southern San Diego County, the District's 46 schools serve over 29,400 students.  In 2019, the Learning Policy Institute identified Chula Vista Elementary School District as one of seven "California Positive Outlier" districts for its superior academic scores. Escobedo is past president of the Chula Vista Chamber of Commerce Board of Directors, member of the Board of Directors for the local YMCA and for Classroom of the Future Foundation, and a Rotarian.  He was selected as 2019 Superintendent of the Year for ACSA Region 18.  His experience includes working as assistant superintendent for Educational Leadership in the South Bay Union School District and Principal Research Analyst for American Institutes for Research.  Since 2001, Escobedo has served as adjunct professor of Educational Leadership at San Diego State University and is currently a member of the doctoral faculty.  He earned his undergraduate degree from Yale University; M.A. degree from San Diego State University; and Ed.D. from the University of California, San Diego, and San Diego State University.