Learning Forward believes schools achieve their utmost potential when each leader advocates for and builds an education system that dismantles institutional racism and removes other barriers to students' equitable access to learning.
During this discussion, two equity-centered leaders will share how they and their systems are attending to the well-being and academics of each of their students during these challenging times.
Participants will:
Hear how two district leaders are answering the charge from the CCSSO document, Restart and Recovery – Considerations for Teaching and Learning;
Understand how these leaders are addressing structures and systems at the district level to meet the needs of students and families, particularly those most impacted by recent events; and
Explore strategies to support students' academics, wellbeing, connectedness, and mental health supports.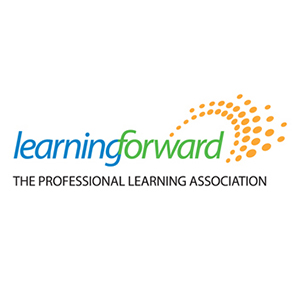 Learning Forward is the only professional association devoted exclusively to those who work in educator professional development. We help our members plan, implement, and measure high-quality professional learning so they can achieve success with their systems, schools, and students.
Presenters:
Ann Levett, Superintendent, Savannah-Chatham County Schools (GA)
Ann Levett was appointed as superintendent of Savannah-Chatham County Public Schools effective June 2017. She is an accomplished educator who began her career in the Savannah-Chatham County Public School System as a speech and language pathologist and moved to positions in leadership including secondary principal, chief academic officer, deputy superintendent, and interim superintendent. She started in higher education at Antioch University McGregor in Ohio as department chair of educational leadership and principal preparation before moving on to serve as executive director of the School Development Program, a national school reform program at the Child Study Center at Yale University School of Medicine. In addition to coordinating the work of the School Development Program nationally, Levett also led and consulted on significant reform and community development efforts in several international communities. Continue reading bio.
Sheila McCabe, Assistant Superintendent of Educational Services, Fairfield-Suisun Schools (CA)
Sheila McCabe is the assistant superintendent of Educational Services in the Fairfield-Suisun Unified School District. Serving over 21,500 students, the District is home to a myriad of high caliber educational opportunities. McCabe has served in the District for eleven years. During her tenure the district has expanded the number of educational options available to families, to include opening the Public Safety Academy, Early College High School program at Solano College, and the Virtual Academy of Fairfield-Suisun. An area of focus for McCabe has been to develop authentic community partnership. Continue reading bio.
Alissa Peltzman, Independent Consultant
Alissa Peltzman is an independent consultant who collaborates with high impact partners on strategic initiatives grounded in a deeply held belief that all students deserve college-and career-ready expectations. Peltzman has worked with state education leaders across sectors and states to close expectation and preparation gaps. Peltzman actively supports policy development and implementation, working with organizations including the Aspen Institute, the Council of Chief State School Officers, Education First Consulting and Education Strategy Group. Previously, Peltzman spent more than 10 years at Achieve, most recently serving as the vice president of state policy and implementation support. Prior to joining Achieve, Peltzman spent three years teaching elementary school in DC through Teach for America. Prior to teaching, she served as the public policy fellow at Hillel's International Center.