WASHINGTON – March 10, 2016 – Learning Forward and the National Commission on Teaching & America's Future (NCTAF) announced a competition yesterday that will invite teachers to submit written proposals for the best use of federal funding for professional learning under the Every Student Succeeds Act (ESSA). As part of their effort to highlight the critical role of teacher agency in professional learning, Learning Forward and NCTAF will use the competition to amplify and support teachers in understanding the provisions of ESSA aligning the allowable uses of funds under the law with their learning needs.
Through the Agents for Learning competition, teams of educators will be invited to submit written proposals for best uses of Title II and other federal funds under ESSA. The proposals will include:
Analysis of teachers' primary professional learning needs;
An educator-informed theory of action around how to leverage professional learning to advance teaching and learning, and
Specific recommendations for states, districts, and schools to consider as guides to their Consolidated State Plans and/or state and district Title II plans, a requirement of ESSA, and the design of effective professional learning in their systems.
Teams interested in participating will be invited to a series of webinars helping them to understand the new law, including the rights and responsibilities of states regarding use of federal funds for professional development, as well as how those funds can support a systematic vision for continuous improvement in schools.
Teachers will then submit written plans that will be reviewed by an independent panel. The finalists will travel to Chicago for two days in July to participate in further training and feedback and then present their proposals to a panel of judges, who will comment on each of the proposals.
The finalists' proposals will be available online, as will the presentations and feedback and can be used as a planning tool for states, districts, and schools as they work toward ESSA implementation. Supporting partners will disseminate the plans to advocate for effective professional learning with their stakeholders.
"Teacher voice in implementing ESSA is critical," said Melinda George, president of NCTAF. "This competition provides a platform for educators to lead the way, not only for themselves, but their colleagues around the country. Redesigning professional learning is a major step toward great teaching for all students."
Several educator advocacy organizations, including AFT, America Achieves, Hope Street Group, the National Board for Professional Teaching Standards, Educators 4 Excellence, and Teach Plus among others, will support Learning Forward and NCTAF in the Agents for Learning competition. These organizations will support educator teams participation in the competition and deepen their engagement in advocating for the meaningful implementation of ESSA.
"We are delighted to collaborate with a great group of education leaders through this competition. The more we can involve teachers, the better it will be for states and districts in making ESSA work and building stronger professional learning systems," said Alice Johnson Cain, executive vice president, policy & partnerships at Teach Plus.
"The National Board is excited to partner with Learning Forward and NCTAF on the Agents for Learning initiative. This initiative capitalizes on ESSA's emphasis on stakeholder involvement and will provide National Board Certified Teachers with an opportunity to take charge of teacher quality efforts in their states and districts. National Board Certified Teachers are instructional experts who have proven their teaching meets the highest standards in the profession and will be able to provide great insight as to how to design and implement teacher quality initiatives that will build a continuum of teaching excellence," said Peggy Brookins, National Board Certified Teacher and president & CEO of National Board for Professional Teaching Standards.
Randi Weingarten, president of the American Federation of Teachers said, "This contest offers a terrific opportunity for teachers to use their voice to press for what they need and want to support better teaching and learning. But let's be clear. This isn't a test-and-sanction competition—we're more than done with excessive, punitive testing driven by federal mandates. This is about sharing good ideas for what states can do to help lift teachers' instructional practice."
"America Achieves is excited to partner with Learning Forward and NCTAF to tap into the expertise of teachers and principals to get their best ideas on how we can better use public money to train educators and enable them to grow professionally," said Charlie Cummings, program director, state educator voice fellowships of America Achieves.
The Agents for Learning competition follows upon Learning Forward and NCTAF's March 7th release of the white paper, "Moving from Compliance to Agency: What Teachers Need to Make Professional Learning Work." The white paper defines teacher agency as "the capacity of teachers to act purposefully and constructively to direct their professional growth and contribute to the growth of their colleagues." The competition is intended to provide an avenue for teachers to exercise their agency in ways that influence the learning they experience along with federal, state, and local policy related to that learning.
The paper's author, Laurie Calvert, education policy advisor for Learning Forward and NCTAF, interviewed teachers and school administrators to understand the disconnect between the professional learning that teachers need and want and what they actually experience on the job. Teacher agency emerged as a factor that needs to be elevated in the discourse about professional learning.
Tabitha Grossman, national director of policy and partnerships at Hope Street Group, noted that, "We see this competition as another opportunity to put teacher voice front and center on a matter of incredible importance to teachers–their own professional learning." She continued, "Teachers are eager to share what they think, and more importantly what they know works as a means to ensure all teachers have access to professional learning that improves their practices and outcomes for students."
"Many teachers are already learning in effective and innovative ways alongside their colleagues in schools," said Stephanie Hirsh, executive director of Learning Forward. "Our goal with this effort is to raise the visibility of the learning that helps teachers improve in service to their students, and to influence policymakers at all levels as they implement ESSA," said Hirsh.
Learning Forward and NCTAF will offer more details and invitations to participate in the coming weeks.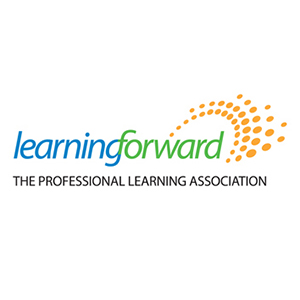 Learning Forward is the only professional association devoted exclusively to those who work in educator professional development. We help our members plan, implement, and measure high-quality professional learning so they can achieve success with their systems, schools, and students.