The articles that were most popular with readers of The Learning Professional in 2021 focused on topics of ongoing importance but acute need: educators' well-being and social and emotional (SEL) skills, racial equity, and curriculum support. An urgent need for transformation is a thread that runs through these and many other recent articles.
The year's top ten articles reveal how learning professionals are grappling with an especially stressful time while leveraging opportunities for positive change. Educators' growing fatigue is underscoring the need for holistic support. The bright spotlight on racial equity is leading to a hunger for actionable change strategies. And students' growing needs call upon all of us to look deeply at what they are learning in the classroom and how so we can make their experiences as meaningful as possible.
We invite you to catch up on the articles you missed or reread them for further reflection.
Here are the ten most-visited articles of 2021:
The Learning Professional will continue to explore these topics over the next year as we publish issues on collaboration in a divided world, teaching difficult topics, coaching across contexts, and other timely themes. If your New Year's resolution involves sharing your work in writing, check out our call for submissions and writers' guidelines.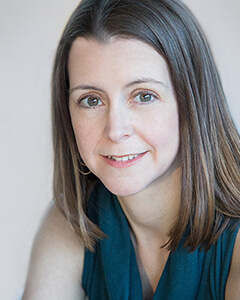 Suzanne Bouffard is vice president, publications at Learning Forward. She is the editor of The Learning Professional, Learning Forward's flagship publication. She also contributes to the Learning Forward blog and webinars. With a background in child development, she has a passion for making research and best practices accessible to educators, policymakers, and families. She has written for many national publications including The New York Times and the Atlantic, and previously worked as a writer and researcher at the Harvard Graduate School of Education. She has a Ph.D. in developmental psychology from Duke University and a B.A. from Wesleyan University. She loves working with authors to help them develop their ideas and voices for publication.