To bring in the new year, we collected the top 10 most-liked tweets and reposted them during the weeks leading up to New Year's Day. The list below gives you insight into what topics our followers were interested in the most in 2018. Follow #Top10tweets2018 to view the tweets on Twitter.
Topic: Theory of change for coaching

Topic: Effective collaboration
Topic: Clarifying coaches' roles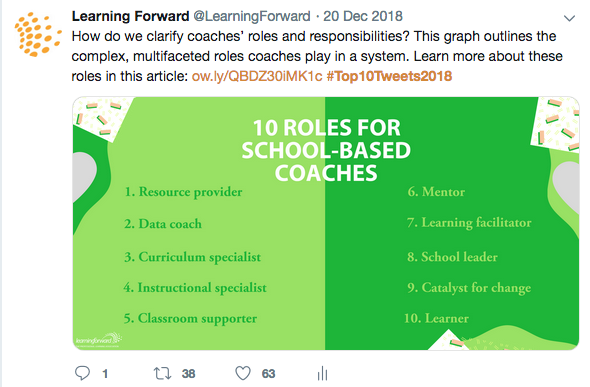 Topic: Understanding and defining teacher leader roles
Topic: Sharing leadership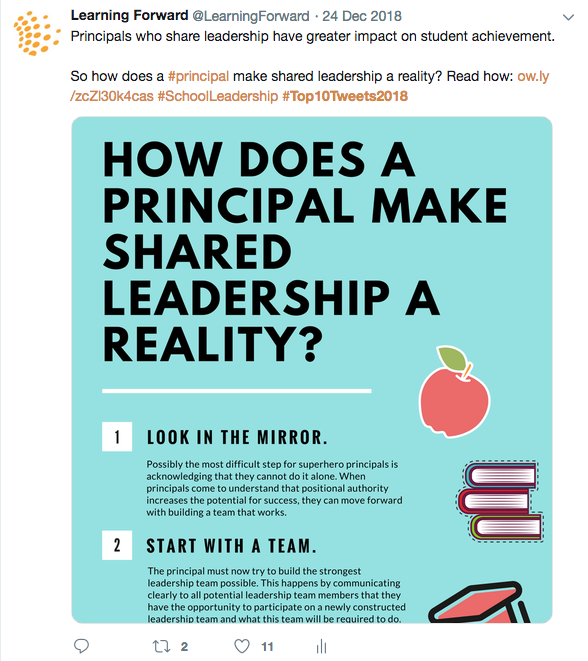 Topic: Launching a new initiative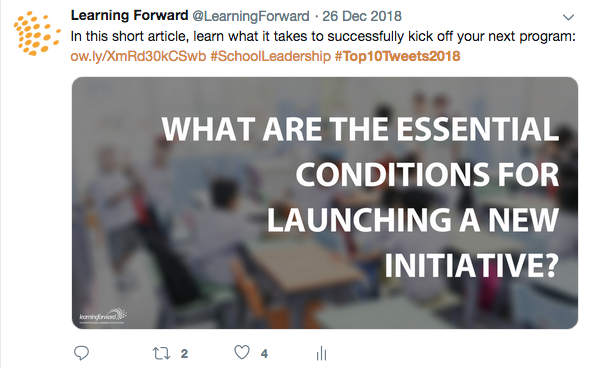 Topic: Social and emotional learning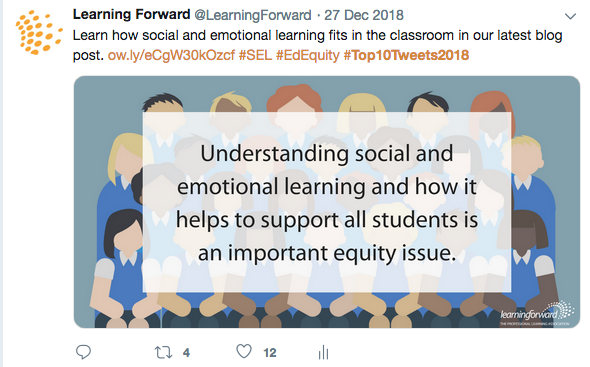 Topic: Learning teams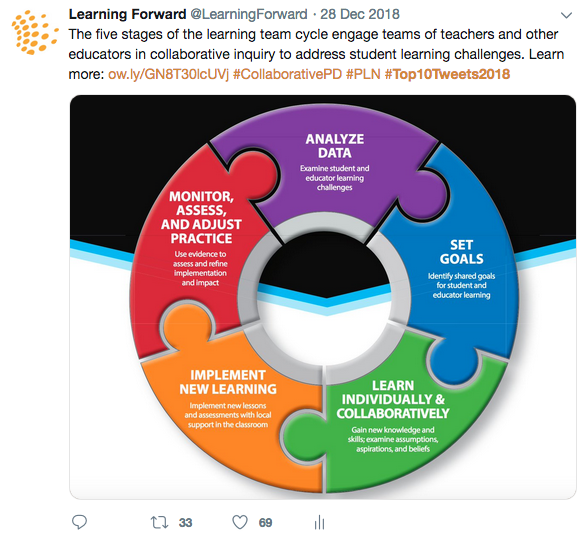 Topic: Students' social and emotional development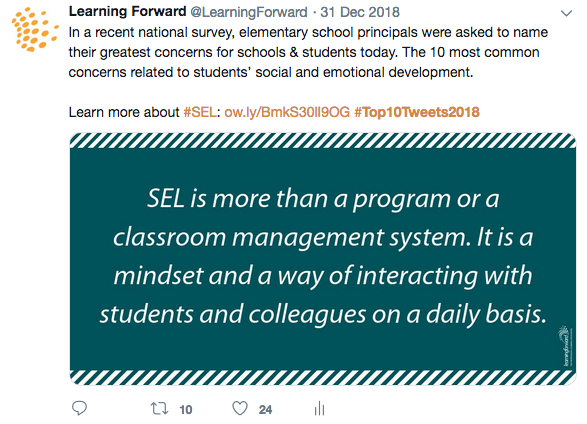 Topic: Education equity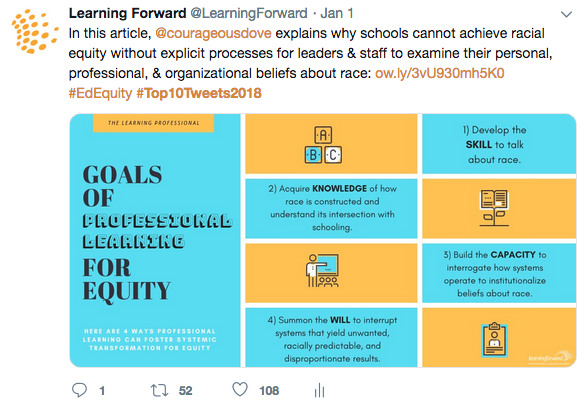 Ariel Durham is the digital marketing program manager at Learning Forward. Her work involves Learning Forward's website, email, webinars, and social media to advance Learning Forward's mission, vision, and strategic priorities. Her background is in media and public relations, writing, internal corporate communications, and digital marketing. Ariel received her bachelor's degree in communications at The University of Louisiana at Monroe and received her master's degree in marketing at the University of Texas at Dallas. A native of Dallas, Texas, but currently lives overseas with her husband most of the year, Ariel is passionate about using Learning Forward's global reach to remove inequities in schools so all students experience meaningful learning.