Tools for Learning Schools, Summer 2012, Vol. 15, No. 4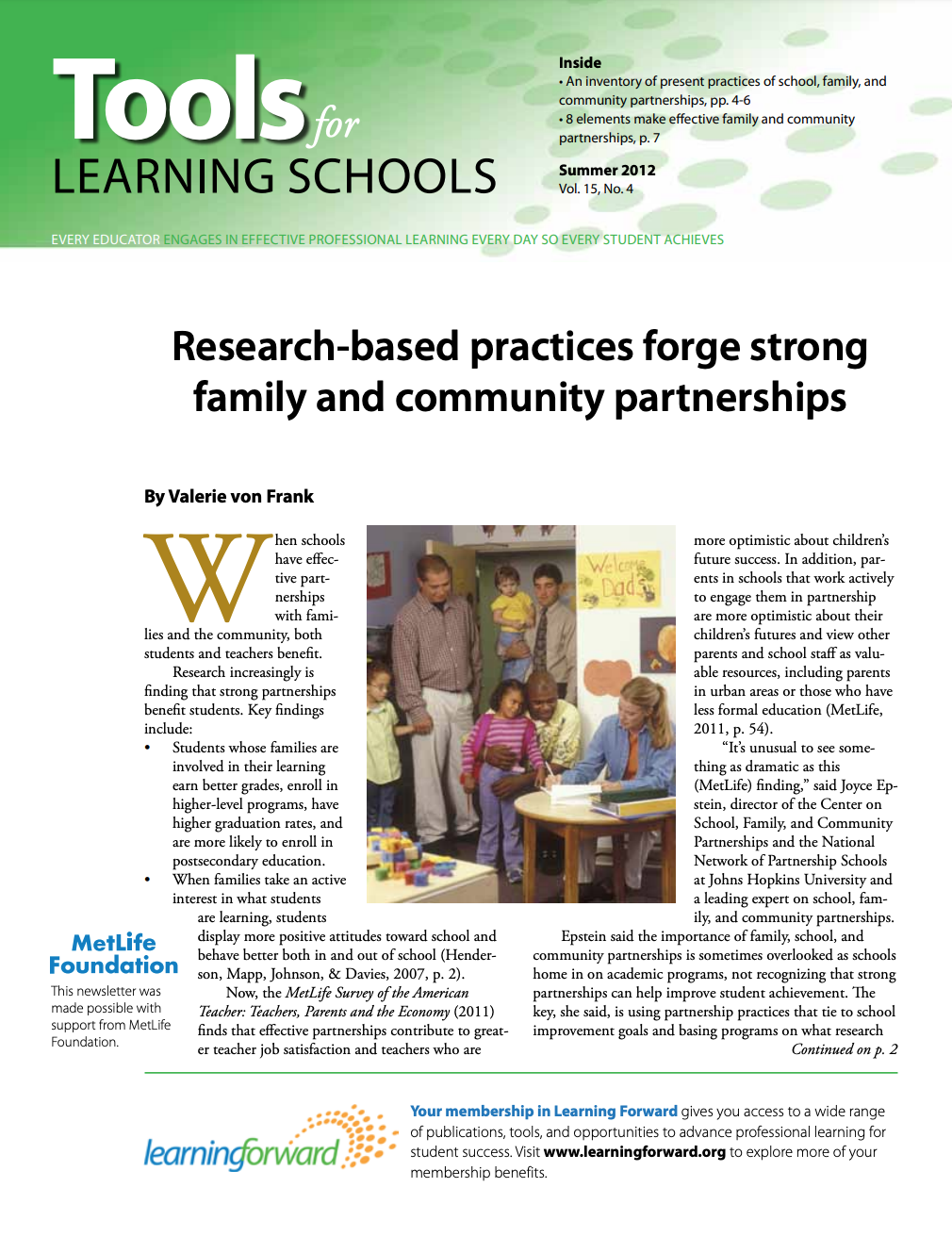 Research-based practices forge strong family and community partnerships
When schools have effective partnerships with families and the community, both students and teachers benefit. Discover the partnership practices that tie family, school, and community partnerships to school improvement goals and student achievement.
Tool: An inventory of present practices of school, family, and community partnerships
Use this tool to identify your school's present practices for each of the six types of family and community involvement. Complete this inventory as a starting point for your family involvement action plan.
---
Tool: 8 elements make effective family and community partnerships
Use this tool to explore what types of professional learning can contribute to boosting your family and community partnership program.