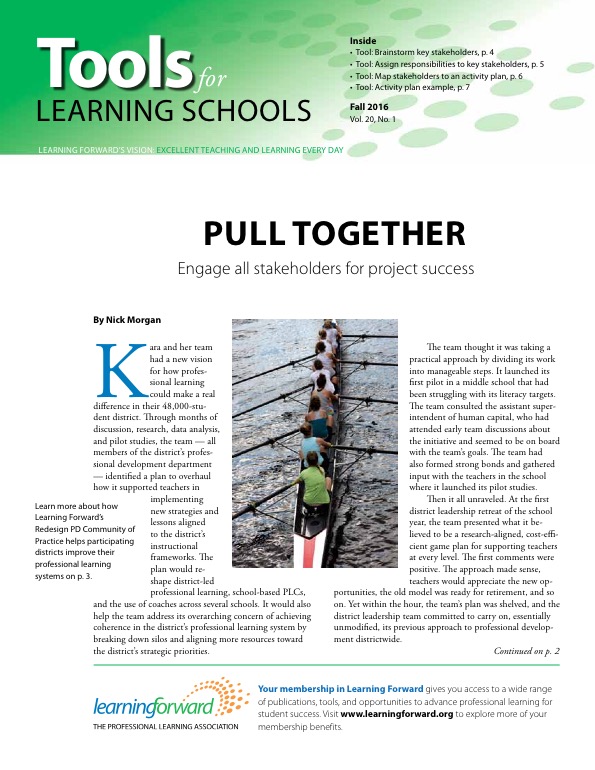 PULL TOGETHER: Engage all stakeholders for project success
Kara and her team had a new vision for how professional learning could make a real difference in their 48,000-student district. Through months of discussion, research, data analysis, and pilot studies, the team-all members of the district's professional development department-identified a plan to...
Tool: Brainstorm key stakeholders
To begin the broader set of exercises associated with stakeholder management, it\'s important to define who exactly these stakeholders are. Since team members may have very different perspectives, it\'s a great idea to discuss this as a team.
---
Tool: Assign responsibilities to key stakeholders
In the template below, assign a letter, from R to I, to each stakeholder for each task that is part of the project plan.
---
Tool: Map stakeholders to an activity plan
For the activity plan, begin by using a calendar template to lay out specific tasks necessary to reach a given milestone.
---
Tool: Activity plan example
As part of their overall planning, team members outline detailed tasks or activities necessary to achieve higher-level goals. In this part of the process, they identify stakeholders to inform aligned to the particular tasks or activities under a specific goal.