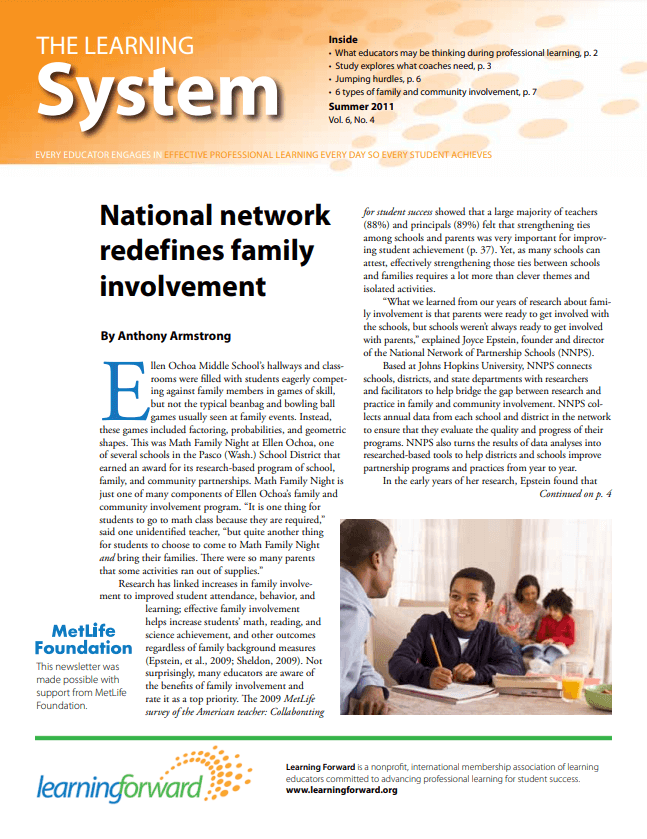 National network redefines family involvement
Research has linked increases in family involvement to improved student attendance, behavior, and learning. Read how the National Network of Partnership Schools connects schools, districts, and state departments with researchers and facilitators to help bridge the gap between research and practice in family and community involvement.
By Anthony Armstrong
 District leadership: What are educators thinking when they begin a learning experience?
Take time to consider how educators thoughts and feelings impact their learning with these examples of what many educators think but don't say when they begin a new professional development experience.
By Hayes Mizell
 From the research: Study explores sociocultural implications for district support of professional learning
Examine a case study that uses a sociocultural model to explore how and what coaches learn within their own professional development.
By Anthony Armstrong
Tools: Jumping hurdles and 6 types of family and community involvement
Use these tools to generate new ideas and overcome challenges in building and sustaining a comprehensive program of family and community partnerships.