Redesign PD Community Problems of Practice
Effective communities of practice engage in active learning guided by a process of inquiry, with a shared focus on a clear problem of practice. At a Redesign PD Community of Practice orientation convening in September of 2015, systems focused on streamlining and aligning on problems of practice and providing feedback on Learning Forward's initial vision for the community. Each system selected one of two problems of practice as its focus.
​
Cracking the challenges of the problems of practice will represent major progress for the individual systems' ability to deliver effective, consistent PD that improves teacher practice and will provide valuable knowledge and evidence for the broader field. From there, the Community will identify a next wave of challenges to tackle, building on the progress to date, using similar cycle-based methods and tools, and potentially inviting additional members to join.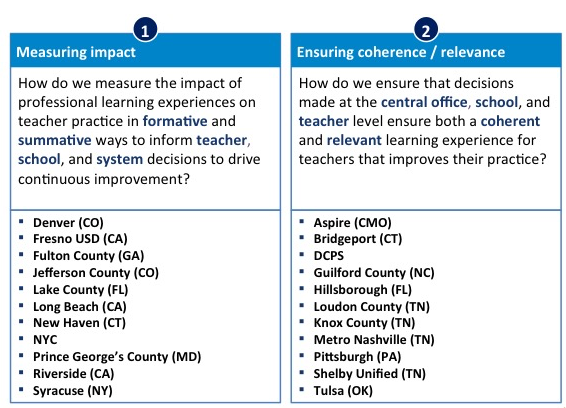 Contact Us For More Information