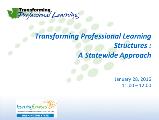 See how to build a professional learning system based upon the Standards for Professional Learning. Understand the power of working collaboratively with Common Core Standards and Next Generation Science Standards. Consider how the Washington Transforming Professional Learning (WA-TPL) project is bringing cohesion between the two most pressing issues for educators today: professional development and educator problems of practice. Leave with Learning Forward resources and tools to support this work.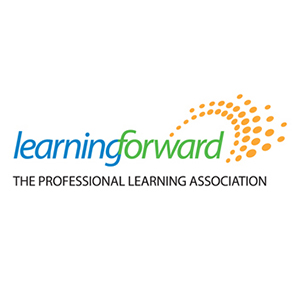 Learning Forward is the only professional association devoted exclusively to those who work in educator professional development. We help our members plan, implement, and measure high-quality professional learning so they can achieve success with their systems, schools, and students.
Log in below or join to access additional webinar resources and slides. Ellen Hopkins is past president of Learning Forward Washington. Currently, she serves as Washington – Transforming Professional Learning (WA-TPL) project coordinator. Her 25 years in education include the classroom, specialist, coach, district administrator, and educational consultant.
Jane Chadsey is president of Learning Forward Washington and vice president of school solutions at Educurious, a non-profit dedicated to creating solutions to today's most perplexing education challenges. Prior to joining Educurious, Chadsey was the director of curriculum and instruction in the Renton School District and before that, director of instructional services for Seattle Public Schools.