The next school year presents opportunities to leverage our collective learning about educating students during the pandemic, but it also presents much uncertainty. How do we help staff and colleagues cope with that uncertainty and build resilience to thrive through challenges?
In this webinar, you'll hear from district, school, and nonprofit leaders about how to support staff and students through the unknown.
Participants will learn about:
Strategies for building and maintaining educators' resilience in challenging circumstances;
Ensuring ongoing communication;
Helping colleagues cope with the unknown;
Putting student needs and competencies at the center of planning; and
Building professional learning to support your Plan B.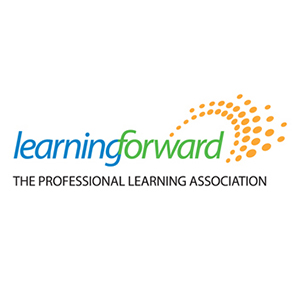 Learning Forward is the only professional association devoted exclusively to those who work in educator professional development. We help our members plan, implement, and measure high-quality professional learning so they can achieve success with their systems, schools, and students.
Log in below or join to access additional webinar resources and slides. Allyson Apsey, Principal, Quincy Elementary, Zeeland, MI
Apsey has been an educator for over twenty years; a school leader for fifteen of those years. Recognizing the significant impact trauma has had on many of our students, staff and families, Allyson became a certified trauma practitioner in education. She serves on the Executive Board of Directors for MEMSPA (Michigan Elementary and Middle School Principals Association) as state and federal relations co-coordinator. She writes a blog called Serendipity in Education and has authored several books –The Path to Serendipity, the picture book The Princes of Serendip, and Through the Lens of Serendipity: Helping Others Discover the Best in Themselves and a middle-grades chapter book called The Serendipity Journal.
Gaya Jefferson,  Executive Director, Professional Learning, Richardson Independent School District, TX
As the executive director of professional learning, Jefferson partners with adults to sharpen and enrich learning experiences for kids every day. She has been an educator for over 14 years, and prior to this position, she was a 7th/8th grade middle school science teacher, campus instructional coach, middle school administrator, and a professional learning central administrator.
Jeannie Stone, Superintendent, Richardson Independent School District, TX 
Jeannie Stone has been superintendent in Richardson ISD since 2017. She was awarded the 2017 "Superintendent of the Year" award by the Texas Educational Support Staff Association and the 2018 "Outstanding Educator" award by Altrusa International. She began her career as a middle school English teacher in Dallas ISD and spent 20 years in Mesquite serving in various leadership roles such as principal of Dr. Ralph H. Poteet High School that was named a National Blue Ribbon School in her first year as principal. Before moving to RISD, she was the assistant superintendent for curriculum/instruction in Wylie, and taught six years as an adjunct professor at Texas A&M-Commerce.
Virgel Hammonds, Chief Learning Officer, KnowledgeWorks
In his role at Knowledgeworks, Hammonds partners with national policymakers and local learning communities throughout the U.S. to redesign learning structures to become more learner-centered and proficiency-based. He previously served as the superintendent of RSU 2 School district in Maine and as a high school principal in Lindsay Unified School District in California, where he helped implement personalized learning models. Currently, he serves on multiple boards and leadership councils: PBLWorks Board; Innovation Lab Network Leadership Advisory Council; Jobs for Maine Graduates Executive Board; Maine Academic Decathlon Executive Committee; CompetencyWorks Advisory Board; Mastery Transcript Consortium Advisory Council and International Association for K-12 Online Learning (iNACOL) Board. He is also a Deeper Learning Equity Mentor.