We've all heard of the summer slide – the loss of learning that occurs over the summer months when students are not engaged in planned, rigorous learning activities. But what about the COVID slide? Particularly for those students most at risk, what will be the effect of the pandemic plus the summer slide? More importantly, what can schools and districts do to minimize the loss? Join us for this important webinar as we understand the potential ramifications of the COVID slide and strategies that schools and districts are utilizing to combat this outcome.
A snippet of the webinar
Participants will:
Understand the potential impact of the COVID slide;
Share strategies, resources, and tools that schools and districts can use to engage learners over the summer; and
Learn how summer plans are part of overall learning plans for extending and continuing learning.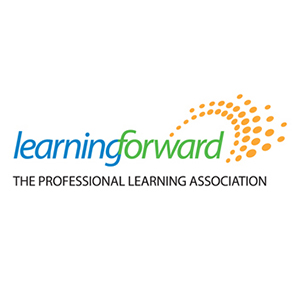 Learning Forward is the only professional association devoted exclusively to those who work in educator professional development. We help our members plan, implement, and measure high-quality professional learning so they can achieve success with their systems, schools, and students.
Log in below or join to access additional webinar resources and slides. April Grace, Superintendent, Shawnee Public Schools (OK)
April Grace has served as an educator in Oklahoma for more than 30 years. Known as a visionary, Grace's focus has always been on redesigning education to better serve students. This focus has led to several unique initiatives in her district, including a nationally recognized and NSBA Magna Award winning partnership with a telemedicine provider, and a commitment for every school to focus on staff and student health and wellness. Under her leadership, Shawnee Public Schools has also been recognized as a top workplace in local and statewide publications. Grace is serving as president of the Oklahoma Association of School Administrators, only the 2nd female elected in the 88-year history of the organization, and the only one in the past 26 years. Grace is on a mission to improve education, as well as the lives of students and staff, while reimagining and redesigning school.
Beth Tarasawa, Executive Vice President of Research, NWEA
Beth Tarasawa is relentlessly committed to using data-driven insights to transform education and eliminate structural barriers to achieve equitable outcomes for all students. Tarasawa leads NWEA's Research teams, the Center for School & Student Progress and Collaborative for Student Growth, that are devoted to advancements in assessment and growth measurement, answering fundamental questions to inform policy and practice, and drive educational innovation. She also plays a key role in building collaborations with universities, foundations, and school districts to produce rigorous and accessible educational policy research. Tarasawa's research focuses on issues related to educational equity, particularly those concerning social class, race, and linguistic diversity. Prior to joining NWEA, she was a faculty member at Washington State University and St. Norbert College. She earned her Ph.D. and MA in the sociology of education with a concentration in education policy at Emory University.
Lisa White, Director, Afterschool Programs, Express School Age Childcare and STEM Summer Camps, Spokane Public Schools (WA)
Lisa White is an administrator in Spokane Public Schools with a career spanning the past 28 years including directorship in Express Child Care Programs, Career and Technical Education, and most recently in her current position as director of Afterschool Programs, Express School Age Childcare and Summer STEM Camps. White leads with a focus on social justice and equity, workforce and economic development, and access to high-quality academic enrichment and afterschool experiences for all children and youth pre-K – 12th grade. White has catalyzed an opportunity for all students (K-12) in Spokane Public Schools to participate in engineering, robotics, and computer science through FIRST Lego League/JR, and FIRST Robotics Challenge.  Lisa is an alumna of Gonzaga University with a Master's Degree in Educational Administration.
Michele Batten, Assistant Superintendent, Curriculum and Instruction, Anne Arundel County Public Schools (MD)
The 2019-2020 school year marks Michele Batten's 31st year with Anne Arundel County Public Schools. Batten began her career as a first-grade teacher at Walter S. Mills-Parole Elementary and taught several grades at the elementary level. Batten spent more than 10 years as a school-based administrator before taking a position at the central office.  As a member of Superintendent George Arlotto's senior and executive staff from 2012 to present, Batten has served as the director of school performance followed by her current position as the assistant superintendent for curriculum and instruction. Batten holds a Bachelor of Science degree from the University of North Carolina at Greensboro, a Master of Education degree in Administration and Supervision from Johns Hopkins University, and a Superintendent Certification from Northcentral University.