As the new school year begins with multiple teaching and learning environments – virtual, hybrid, and in-person – the critical role of instructional coaches has never been more important. From instructional strategies, just-in-time resources, and making connections with teachers and students, coaches are making a positive impact. They are fostering the best of professional learning to ensure success for their learning teams and their students.
What does professional learning look like in a distance environment and how do you ensure it is impactful?  How do you stay connected to your colleagues?
Join us for this webinar as coaches share the strategies, resources, and tips that they are using to make this school year successful.
Participants of this webinar will:
Access and share resources, strategies, and ideas to strengthen virtual coaching;
Explore recommendations for building and supporting virtual teams;
Address growth and development strategies for coaches; and
Share questions and advice among a community of learners.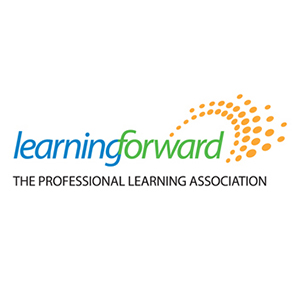 Learning Forward is the only professional association devoted exclusively to those who work in educator professional development. We help our members plan, implement, and measure high-quality professional learning so they can achieve success with their systems, schools, and students.
Log in below or join to access additional webinar resources and slides. Heather Clifton, Senior Consultant, Learning Forward
As a professional learning consultant, Heather Clifton offers services to schools, districts, municipal agencies and non-profit organizations in various aspects of professional development and organizational reform. In addition, she provides executive coaching to school principals and assistant principals. Heather assisted in the development of the training modules for the Learning Forward Coaches Academy and has supported leadership development for instructional coaches and principals for more than a decade. She has facilitated the work of district executive leadership teams and school leadership teams. Her professional experience in schools and districts includes positions as a teacher, an elementary school principal, and central office curriculum and staff development specialist. She is a co-author of Coaching Matters.

Angela Batson, Lead Teaching & Learning Coach, Lakewood Montessori Middle School, Durham Public Schools, NC
Angela Batson is beginning her 19th year in education and her 4th year as a teaching and learning coach with Durham Public Schools. As a teacher, Angela taught 6-8 grade English Language Arts and Social studies.  In her role as a teaching and learning coach, she works to ensure high-quality instruction in classrooms through modeling, co-teaching, co-planning, and providing feedback to teachers.  She works to build teacher capacity and their understanding of instructional practices, supports teachers in using data to improve instruction on all levels, provides targeted professional development, and develops coaching plans to ensure teacher and student growth. Batson is a believer that all students can learn and is very passionate about shifting mindsets in order to create equitable environments for all students.
Jackie Zimmerman, Secondary Instructional Coach Facilitator, Katy ISD, Katy, Texas
Jackie Zimmerman coordinates and plans professional learning and ongoing support for the ninety-two secondary instructional coaches in Katy ISD. She supports coaches across twenty-seven campuses through one-on-one visits, phone calls and Zooms, small group learning, large group trainings, differentiated sessions, cohorts, interactive coaching portfolios, and online video reflections. During Learning Forward's 2019 Annual Conference in St. Louis, Zimmerman co-presented a session, Tools for Creating a System of Personalized Learning. The session focused on creating a culture of continuous improvement for coaches of varying skills and experience levels that can be sustained over time, while personalizing learning. Zimmerman enjoys learning in community with instructional coaches and colleagues to meet the needs of students and teachers.
Malikah Gregory, Instructional Coach, Math Steering Chair, and IC Math Focus Group Leader, Lansing School District, Lansing, MI
Malikah Gregory has a BA in Education/Mathematics from Michigan State University and an MS in Middle School Mathematics Education from Walden University.  She has worked in education for 25 + years in Michigan and North Carolina, in both suburban and urban school districts. She has spent 15 years as a classroom teacher and about 10 years as a math interventionist and instructional coach. Currently, Gregory is an instructional coach, math steering chair, and the IC math focus group leader for Lansing School District in Lansing, Michigan.