The challenge and collective responsibility of ensuring all students have access to high-quality and culturally responsive teaching is one of critical importance during this COVID-19 era. This webinar focused on resources, strategies, and tangible ideas at the classroom, school, and district levels that all educators can use to reach students where they are, especially those who have been historically marginalized and empower them with the mindsets and skills necessary to experience success.
A snippet of this webinar
Participants will:
Better understand the types of challenges classroom, school, and district leaders are facing and the specific opportunities these leaders are seeing to address them;
Learn about equity-based strategies and tools for supporting all students in a virtual environment; and
Share questions and advice among a community of learners.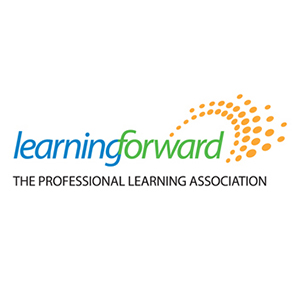 Learning Forward is the only professional association devoted exclusively to those who work in educator professional development. We help our members plan, implement, and measure high-quality professional learning so they can achieve success with their systems, schools, and students.
Log in below or join to access additional webinar resources and slides. Rodney Robinson, 2019 National Teacher of the Year
Rodney Robinson is a 19-year teaching veteran. He became a teacher to honor his mother, who struggled to receive an education after being denied an education as a child due to segregation and poverty in rural Virginia. In 2015, Robinson started teaching at Virgie Binford Education Center, a school inside the Richmond Juvenile Detention Center, in an effort to better understand the school-to-prison pipeline. Robinson uses the whole child approach to education to help the students who are most vulnerable. His classroom is a collaborative partnership between himself and his students and is anchored in him providing a civic centered education that promotes social-emotional growth. Robinson uses the knowledge he has gained from his students to develop alternative programs to prevent students from entering the school-to-prison pipeline.
Tricia McManus, Assistant Superintendent of Professional Learning, Leadership, and School Transformation, Hillsborough County, Florida Public Schools
For seventeen years, McManus served as a teacher, assistant principal, and principal in Hillsborough County Public Schools, six years of which she served as a turnaround principal in two high needs elementary schools, where she significantly advanced student outcomes and raised school grades, resulting in recognition from the Florida Department of Education.  For eight years, McManus served as executive director of leadership development for Hillsborough County Public Schools. In this role, McManus provided training and support for school and district leaders and developed and oversaw the Hillsborough Principal Pipeline, a comprehensive talent management system for recruiting, selecting, hiring, developing, and evaluating school leaders. McManus is now serving as assistant superintendent of leadership, professional development, and school transformation where she supports the professional learning of leaders, teachers, and instructional support staff and oversees improvement efforts of the district's under-performing schools. McManus has served as an educational expert and thought leader for national panels and webinars and as a peer consultant to dozens of districts working to strengthen their principal pipeline and talent management efforts.  In June 2020, McManus will transition to the role of deputy superintendent of Winston Salem/Forsyth County Schools.
Ron Walker, Executive Director, Coalition of Schools Educating Boys of Color
Ron Walker has over 45 years of experience serving as a teacher, principal, staff developer, and consultant in various educational communities. Currently, Walker serves as the executive director and is a founding member of the Coalition of Schools Educating Boys of Color (COSEBOC). The mission of COSEBOC, founded in 2007, is to connect, inspire, support, and strengthen school leaders dedicated to the social, emotional, and academic development of boys and young men of color. Walker has authored two publications on leadership and is featured in numerous education articles. In 2018, Walker authored Solomon's Plan: Gift of Education from a Father to His Son. He remains steadfastly committed to high-quality education for children and particularly boys and young men of color and other underserved populations.