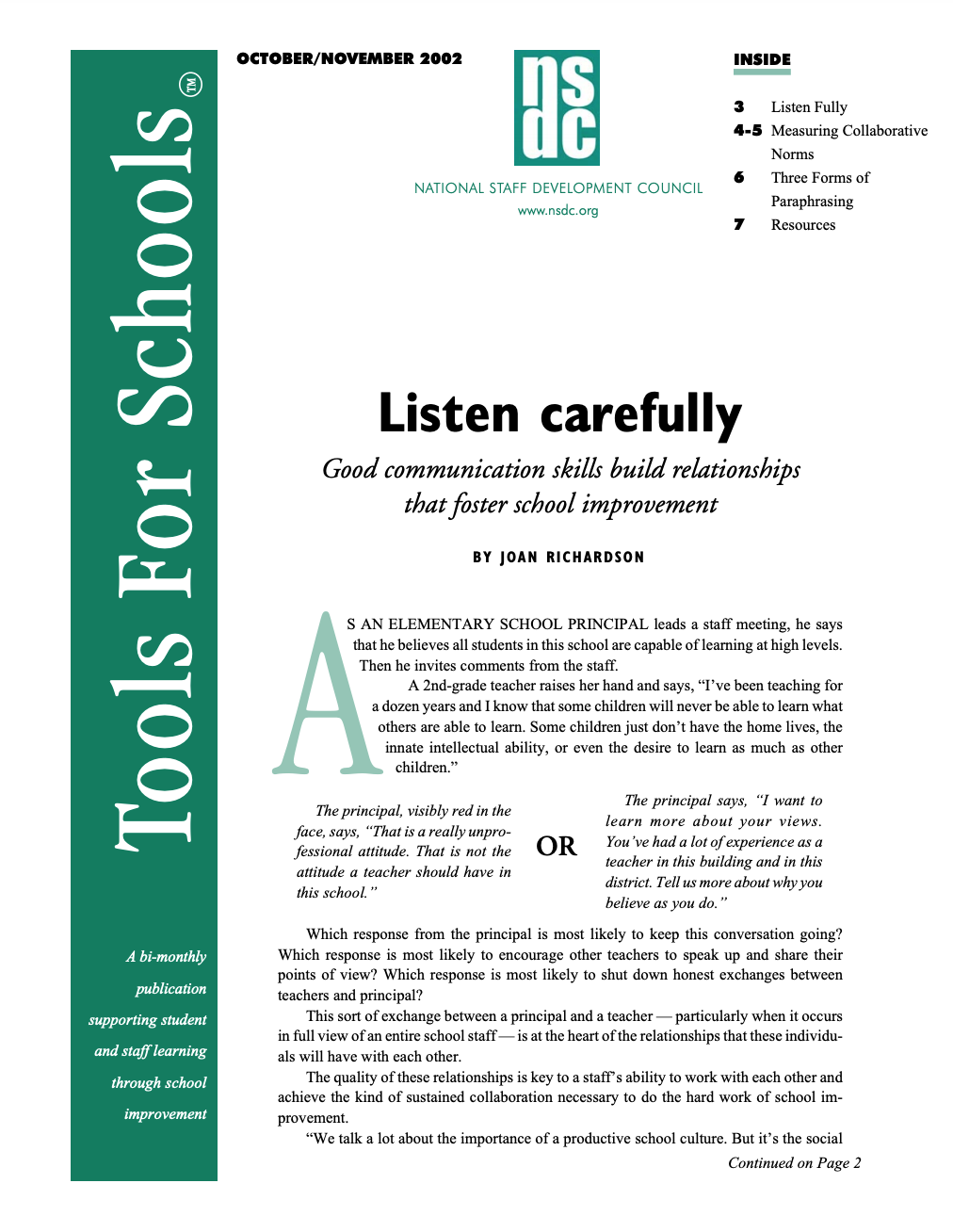 Listen carefully: Good communication skills build relationships that foster school improvement
By Joan Richardson
AS AN ELEMENTARY SCHOOL PRINCIPAL leads a staff meeting, he says that he believes all students in this school are capable of learning at high levels. Then he invites comments from the staff.
Listening fully
This exercise helps individuals practice how to slow down and listen. In this exercise, participants will experience what it means to listen fully to another person and to be listened to fully.
---
Measuring collaborative norms
To surface staff or team members\' awareness of the group\'s use of collaborative norms and to assist staff and team to identify areas in which the staff or team wants to focus.
---
Three forms of paraphrasing
"There is no more powerful way to initiate significant change than to convene a conversation. When a community of people discovers that they share a concern, change begins. There is no power equal to a community discovering what it cares about." - Margaret Wheatley, Turning to One Another
---
Resources about listening