Tools for Schools, May/June 2010, Vol. 13, No. 4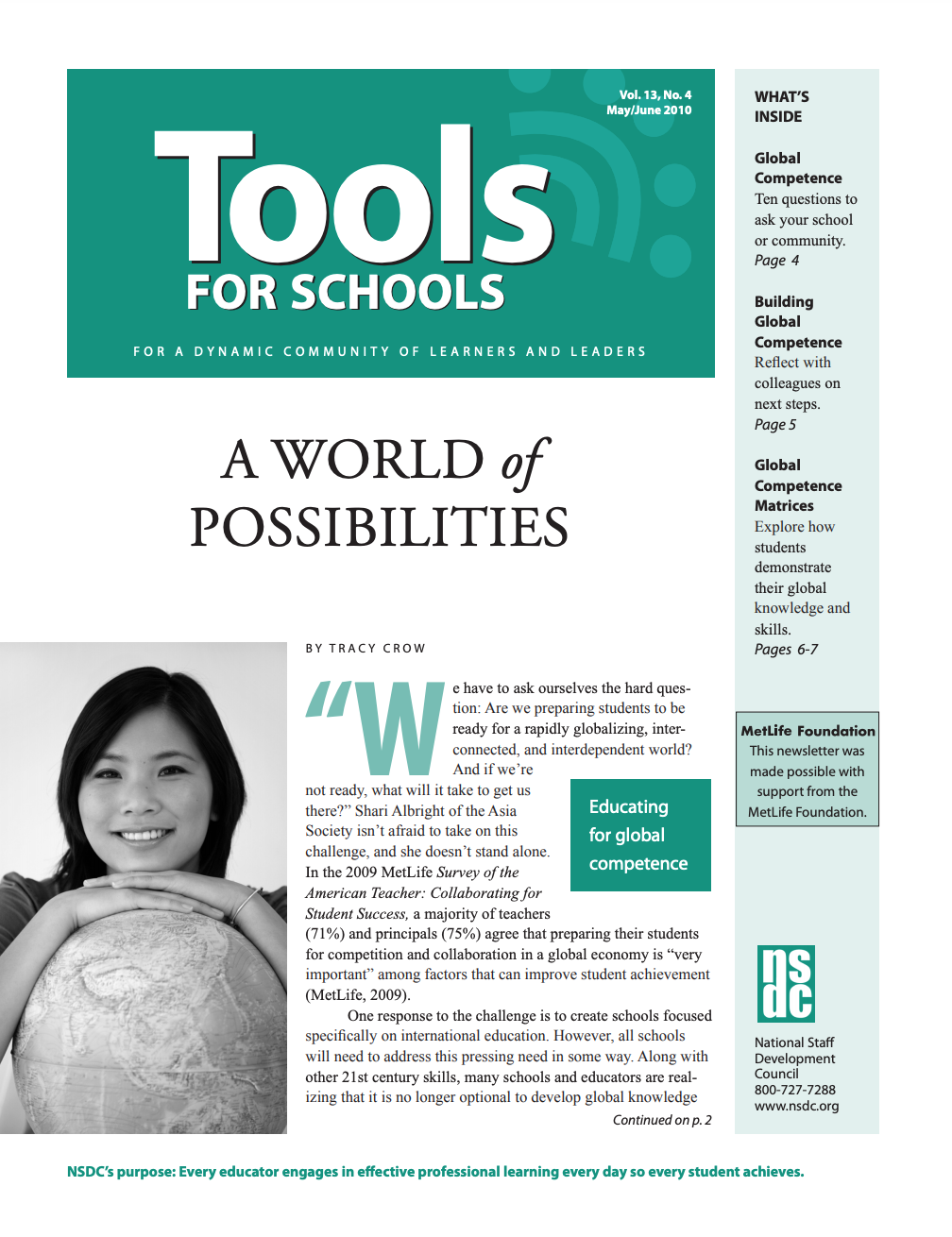 A world of possibilities: Educating for global competence
We have to ask ourselves the hard question: Are we preparing students to be ready for a rapidly globalizing, interconnected, and interdependent world?
Global Competence
Building global competence in students often starts in the classroom through the curriculum and learning, but it is not limited to that realm alone.
---
Building Global Competence
Bringing the world into our classrooms and schools creates an opportunity to increase relevance in learning and to enliven the standards and the content that are part of state or district curriculum expectations.
---
Global Competence Matrix
Global Competence is the knowledge, skills and dispositions to understand and act creatively and innovatively on issues of global significance.