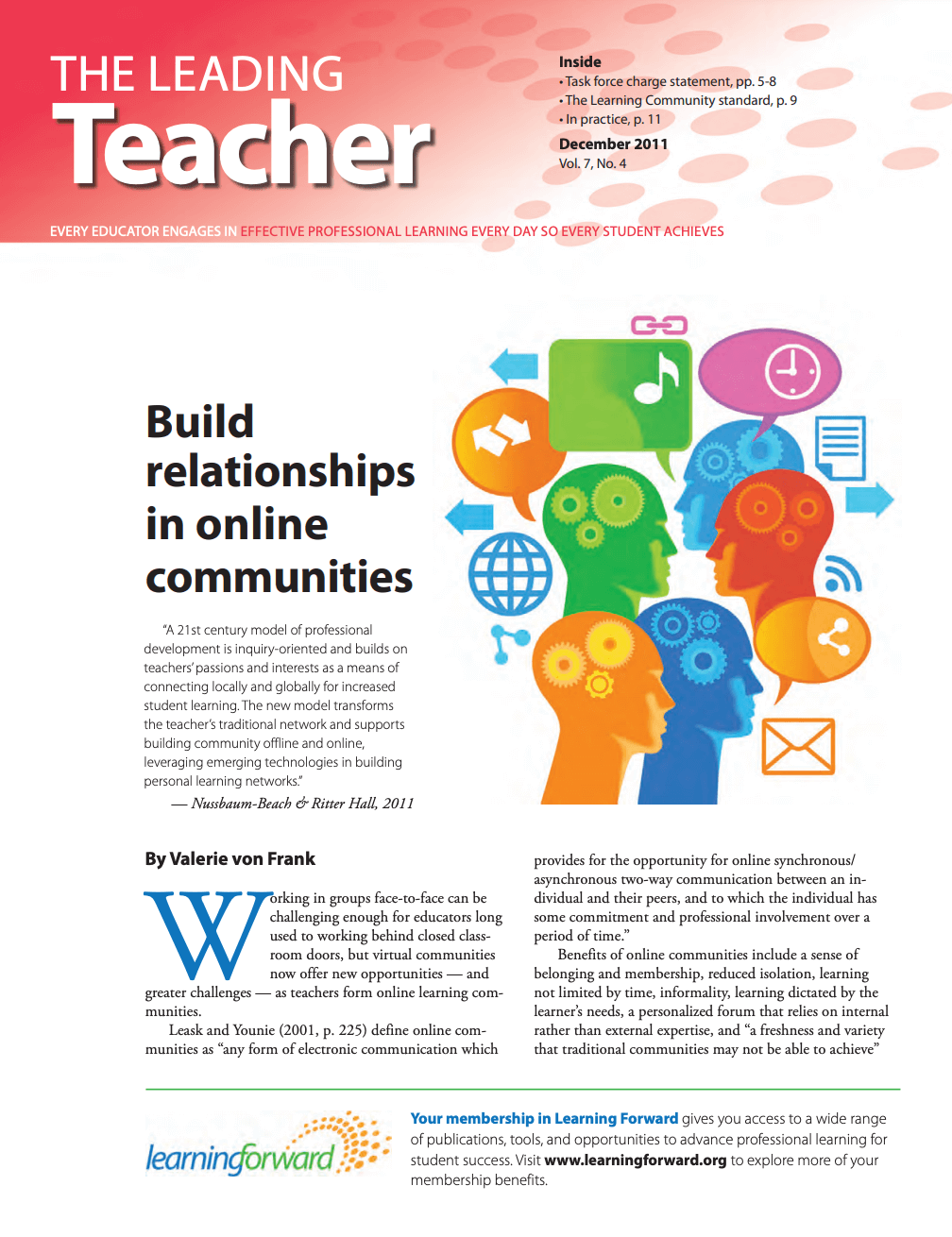 Build relationships in online communities
By Valerie von Frank
As the research supporting the benefits of online learning communities continues to grow, and technology makes it easier to connect with colleagues, educators find themselves challenged with creating and sustaining relationships across digital divides. Working in groups face-to-face can be challenging enough for educators, but virtual communities offer new challenges that require specific considerations. Discover five researched-based best practices that will help you overcome these challenges as you build and sustain collaborative relationships within your online communities.
Tool: Task force charge statement
Build strong relationships within your group as you use these guidelines and worksheet to create a charge statement that clarifies the groups purpose, expectations, timelines, and responsibilities.
Advancing the standards: What 5th-grade campers can show learning communities
By Jacqueline Kennedy
When Jacqueline Kennedy spent a few days with fifth graders at an outdoor education camp, she witnessed how easily students embrace the power of learning in communities even as they experience new and awkward learning. Read how the students mirrored teacher learning as they moved through each of the three core elements of the Learning Community standard while learning fun camping activities.
Toilet paper and pennies kick off communication and reflection
By Valerie von Frank
Alexandra Mcelwee, a literacy coach and teacher at Forest View Elementary School in Everett, Wash., sees differentiated coaching as similar to a differentiated classroom. Both have learners you work with a short time, others that you check in with to offer ongoing support, and those with whom you need to do more intentional planning.