Influence with Impact: Strategies That Support Change and Growth
Build credibility and strengthen your communication skills
Course begins March 27
We've all been in meetings that feel like a waste of time, whether it's time not being used wisely, people not authentically interacting with each other, some people doing all the work, or people just "checking out."
The question is, does this describe the meetings you experience?
As a team leader or facilitator, your relational skills make the difference between productive meetings and wasted opportunities. If you lead meetings, deliver professional learning, or present to groups, you need to know how to structure and deliver powerful team events with credibility using specialized skills like building rapport, listening, and recovering with grace when things don't go as planned.
Facilitated by expert leadership coaches Kendall Zoller, Chad Dumas, and Kathy Gross, this 15-hour online course will help you increase your credibility and strengthen relationships as you lead skillfully. Through whole-group sessions as well as one-on-one coaching, this course will help you develop communication skills that contribute to credibility and rapport, influence and impact; that help navigate tensions and conflict while honoring relationships; and that create a place where every person is heard without fear of judgment.
Course outcomes 
Apply community-building skills that contribute to quality relationships and the creation of a "safe space" for participants (one-on-one, small group, and large group).
Utilize a model for structuring conversations and presentations to create focus with precision and brevity.
Demonstrate, analyze, and refine your communication skills, including:

Using communicative intelligence to establish credibility and build rapport
Responding to conflict/resistance while honoring relationships
Crafting an opening to set a frame for participants
Developing technical skills for choosing a mindset to ensure a leader's flexibility and ability to respond to groups
Ways to recover with grace when things don't go as planned
Practicing and applying skills to a variety of settings (one-on-one, small group, and large group) to ensure effectiveness.
When?
The course begins March 27 with a one-hour kickoff session from 1-2 p.m. Eastern, with additional live Zoom sessions taking place from 1-4 p.m. Eastern on:
Thursday, March 30
Thursday, April 6
Thursday, April 13
Additional "office hours" for one-on-one coaching with course facilitators will be available from 5-6 p.m. Eastern on:
Who is this for?
This course is for principals, assistant principals, superintendents, assistant superintendents, directors, instructional coaches, and others who lead meetings and are in front of groups who wish to strengthen their message and delivery.
The registration deadline for this course is Monday, March 27.
The cost is $649 for Learning Forward members, and $749 for non-members. Register below.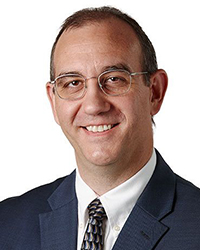 Chad Dumas is an international educational consultant, presenter, and award-winning researcher whose primary focus is collaborating to develop capacity for continuous improvement. With over two decades of successful leadership experience, Chad has led significant improvements for both students and staff. He shares his research and knowledge in his books, Let's Put the C in PLC (2020, Next Learning Solutions Press), and An Action Guide to Put the C in PLC (2021, Next Learning Solutions Press), and consulting that includes research, stories, hands-on tools, useful knowledge, and practical skills. He served a variety of school districts as a teacher, principal, central office administrator, professional developer and consultant.
Kathy Gross serves as a consultant for Learning Forward and is a Training Associate of Cognitive CoachingSM. Throughout her career her work has focused on empowering teachers and leaders. During her 28 years of service in Springfield (MO) Public Schools, she served as Director of Professional Learning, Coordinator of Teacher and Leader Development, coach to teachers new to the career, Principal and Assistant Principal, and teacher. She serves as an Education Ambassador for the non-profit I Pour Life, and is on the Board of Directors for Kagan Charitable Foundation. Kathy graduated from the Learning Forward Academy in 2013.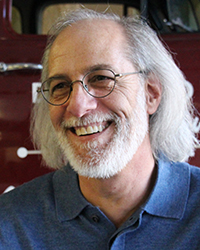 Kendall Zoller is an author, educator, researcher, and global consultant. His work in communicative intelligence, presentation and facilitation skills, storytelling, leadership, and adaptive schools has taken him to 23 countries in person and 45 countries virtually, and hundreds of schools and districts. He is co-author of HeartSpace (2021, Word & Deed Publishing), Voices Leading From the Ecotone (2019, Word & Deed Publishing) and The Choreography of Presenting: The 7 Essential Abilities of Effective Presenters (2010, Corwin Press). Kendall is president of Sierra Training Associates and graduate faculty at California State University, Dominguez Hills. He has authored over four dozen reviewed book chapters and journal articles on topics of communication, community, and leadership for educators and corporations.
Register below for the online course or download a PDF registration form.
Influence with Impact March 27
Cancellation and change policy Cancellations must be sent in writing to office@learningforward.org prior to March 13, 2023 for a full refund less a $50 processing fee. A 50% refund will be given for written requests received on or before March 26, 2023. No refunds will be issued on or after March 27, 2023. To transfer registration to another individual before the course begins or to make changes to your method of payment, a handling fee of $25 will be assessed. Once the course begins on March 27, 2023, registration cannot be transferred to a future cohort or to a colleague.