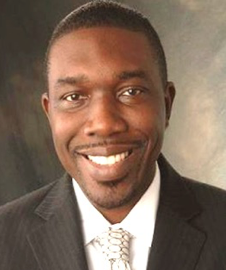 President
Joseph & Associates
Nashville, TN
Shawn Joseph
Trustee
Shawn Joseph is President of Joseph & Associates, independent consulting. He is the former director of Metro Nashville Public Schools and an experienced educator who has fought for excellence and equity for every student he has served in his more than 20-year career. Shawn has served as a teacher, principal, district administrator, deputy superintendent, and superintendent.
Before moving to Nashville, he was the head of teaching and learning in Prince George's County Public Schools in Maryland. Prior to that, he was the superintendent of the Seaford County District in Seaford, DE. His work has garnered national recognition, and his expertise has been sought by other districts during transitional periods. He has won numerous awards for his work and service including the Ambassador Andrew Young Certificate of Distinguished Services (2016), AERA's Outstanding Dissertation Award (2010), Middle Level Principal of the Year, Maryland ASSP (2009).
He is a published author and researcher and in 2012, he published the book The Principal's Guide to the First 100 Days of the School Year: Creating Instructional Momentum. Shawn considers himself a lifelong learner and holds a Bachelor's in English Education from Lincoln University (PA), a Master of Education from Johns Hopkins University, and a Doctorate on Education in Administration and Policy Studies from The George Washington University.
He and his wife, Ocheze Joseph, who is also a public school educator, have two school-aged children.
Why I Value Learning Forward
Learning Forward provides my school district a forum to participate in a community of learners focused on providing high-quality professional development for all staff. Partnering with Learning Forward has increased our capacity to increase student achievement for our students.

— Shawn Joseph