Kimberly D. Brandon, current member of the St. Louis Annual Conference host committee, shares her secrets for getting the most from your conference learning. This post is part of a series on conference learning.
By Kimberly D. Brandon
If you are on the fence about registering for the Learning Forward Annual Conference, or if you have already registered, booked your hotel, and made travel arrangements, now is the time to determine the sessions you want to attend before they fill up. However, with over 300 concurrent sessions to choose from, how do you decide?
Whether you are attending the conference as part of a contingent of educators from a district, or attending on your own, you will need a strategy for determining how to make the most out of this incredible professional learning experience.
This short blog post from @learningforward helps you create a strategy for making the most out of #learnfwd19: 1) Start with a clear purpose & outcome 2) Pack wisely 3) Plan to explore
Click To Tweet
Start with a clear purpose and outcomes
As a consultant, my work is founded on the principles of backwards design. I often use the analogy of packing for a trip to facilitate understanding around this concept. Without clear outcomes (e.g., destination, timeframe, purpose) it is difficult to know how best to pack. The same holds true when working with mission, the design of curriculum, and in this case, the creation of a learning plan for the annual conference. Clarity on outcomes ensures alignment between desired results and the means for achieving these.
The answers to the following questions can assist you in clarifying purpose and outcomes for your attendance at the conference. Knowing this will help in prioritizing and determining which sessions to select.
What do I/we hope to gain from this conference? Why? What is my/our purpose for attending?
What do I/we hope to achieve?
How might I/we use this learning?
Pack wisely
With so many interesting and relevant sessions offered at the Learning Forward Annual conference, it is easy to see how one might lose sight of purpose and outcomes. As you create (or "pack") your conference schedule, stay focused on your purpose and desired outcomes for attending. Then, as you read through the session descriptions, reflect on how each session might support you in achieving these desired results.
The following stems can be used to assist you in making decisions for session selections* mindful of your purpose and outcomes.
Given the purpose I/we have for attending this conference, it makes sense that I should attend . . . because . . .
If I attend sessions that address . . . I will be able to . . .
And, while it makes sense to pack in as much as possible during your time at this conference, be careful of over-packing. You want to build time into your conference schedule to make meaning of all your new learning–from keynote speakers, session presenters, other educators, and vendors–before leaving the conference. All too often, when we wait to do this, our ability to construct understanding diminishes the further we distance ourselves from the initial learning experience. Ideally, you want to leave with an actionable plan for how you will use and/or disseminate all the learning acquired at this conference.
Plan to explore:
If you have previously attended a Learning Forward Annual Conference, then you already know how varied the opportunities are for networking, collaboration, professional discourse, and reflection on practice. If you haven't attended Learning Forward's conference yet, start packing your bags!
This year, the conference will be held in St. Louis. I hope you will join the thousands of educators from around the world who will make their way to the Gateway city to explore all that the Learning Forward Annual Conference–and the city–have to offer!
See you in the Lou!
*Sessions will close once they fill with attendees, so reserve your seats today!
Kimberly D. Brandon (www.kdbconsulting.org) works as a consultant for McTighe and Associates. She is a retired teacher and middle school principal, and current member of the St. Louis conference host committee. Meet Kimberly in St. Louis at Learning Forward's annual conference.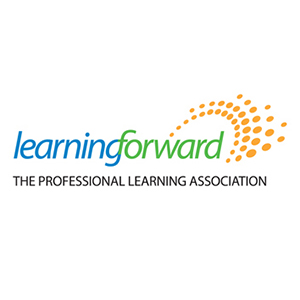 Learning Forward is the only professional association devoted exclusively to those who work in educator professional development. We help our members plan, implement, and measure high-quality professional learning so they can achieve success with their systems, schools, and students.