DALLAS—April 14, 2015—Learning Forward has launched a professional learning initiative that will help Galveston County, Texas, area superintendents and their leadership teams support school leaders, change educator practice, and improve student results.
The Galveston County Learning Leaders initiative, with support from the Houston Endowment, will provide participants the intensive training and coaching necessary for developing essential knowledge and skills to build strong district systems of support for their schools. Working in learning communities will enable participants to increase the efficiency and effectiveness of their school districts' professional development investments as well as solve their immediate challenges. In addition, participants will apply continuous improvement processes toward achieving district priorities, including helping principals become more effective instructional leaders and coaches.
This initiative will impact system leaders, principals, teachers, and students across multiple districts and diverse populations in the Galveston area. By working with leadership teams from multiple districts, Learning Forward's goal is to strengthen the existing network of superintendents and central office leadership in the region so they can sustain support for one another beyond the three-year program. Participating districts are Dickinson ISD, Friendswood ISD, LaMarque ISD, Santa Fe ISD, Texas City ISD, Hitchcock ISD, Clear Creek ISD, and Galveston ISD.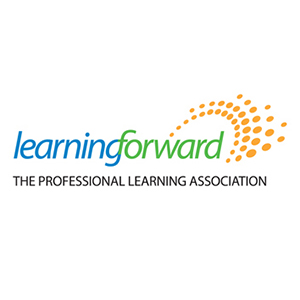 Learning Forward is the only professional association devoted exclusively to those who work in educator professional development. We help our members plan, implement, and measure high-quality professional learning so they can achieve success with their systems, schools, and students.